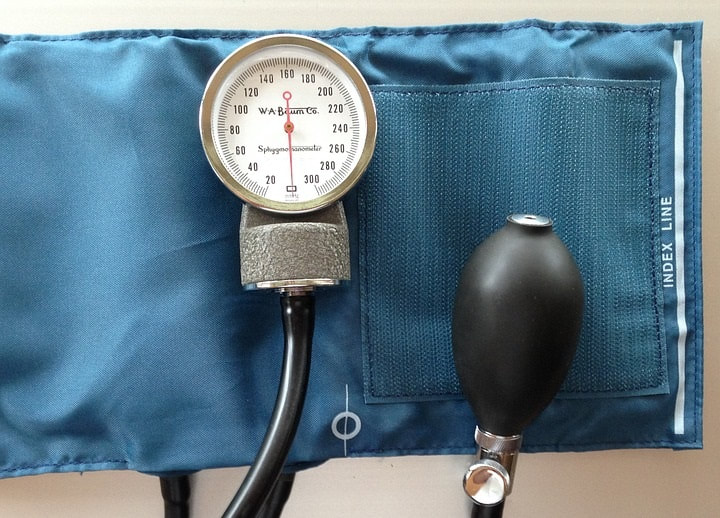 Your blood pressure has not changed but you may suddenly be diagnosed with high blood pressure. How is that possible? Earlier this month, the American Heart Association and the American College of Cardiology, in partnership several other health organizations, revised the guidelines that determine whether your blood pressure is within a healthy range. Subsequently, many more people will now be facing hypertension diagnoses and treatments, with an ultimate aim to lessen the risk of heart attack and stroke, through prevention, early detection and a variety of treatment options.
The new guideline lowers the target for blood pressure treatment to 130/80mmHg. Previously, someone was labelled as having hypertension when their systolic blood pressure (the top number, or highest blood pressure – when the heart is pushing blood around the body) was above 140 mmHg (millimeters of mercury, the units used to measure blood pressure) and/or the diastolic blood pressure (the bottom number or lowest blood pressure between heart beats) was above 90 mmHg. The focus on these new guidelines is more so for those who suffer from heart disease, chronic kidney disease or diabetes. The standard has not changed for low-risk individuals.
In making the decision to review these blood pressure targets, the AHA and the ACC gathered input from 21 health expert organizations who examined many studies, including a ground-breaking study from the National Institute of Health that completely supported these revisions. Ultimately, all experts involved unanimously agreed to approve a lower standard, with faith that it would significantly reduce risk factors and make medications for those at high risk worthwhile.
According to an analysis made by the Yale School of Medicine, an additional 15 million people will now be considered to have hypertension, between the ages of 45-75. The majority of this population, an estimated 65%, will now have hypertension. Another analysis suggested that over 100 million people already have hypertension. In accordance to the recent revision, 8 million more people would be prescribed blood pressure medication.
So what does this mean? It is more important than ever before to check your blood pressure regularly and be proactive when it comes to your overall health. See your doctor and talk about risk factors to determine whether you are at risk and what strategies will work best for you. Ask about Wellness clinics in your workplace that include biometric screenings as well as workshops or clinics that promote the maintenance of a healthier lifestyle. To improve control over blood pressure and reduce heart disease, some patients will now be asked to consider medications to manage hypertension. The majority of people with high blood pressure will be prescribed nonpharmacological interventions, mainly healthy lifestyle changes.