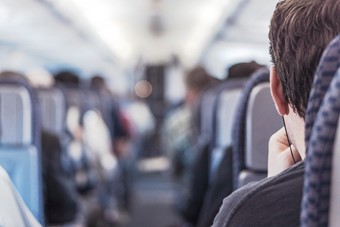 Thanksgiving Travel Options and COVID-19 Regulations
With Thanksgiving fast approaching, Americans are searching for the safest ways to travel over the holidays. COVID-19 restrictions differ between different methods of travel. From airline travel to the Amtrak train service to Greyhound bus options, similar regulations are in place across all platforms in light of COVID-19 but there are differences in the details.
Your best protection against COVID-19 is to get vaccinated, regardless of the regulations imposed on any method of travel. You are protecting yourself, other travelers and your family and friends who are around your Thanksgiving table.
Airline Travel COVID-19 Regulations
The most up to date information from the CDC advises against any travel within the United States for people who are not fully vaccinated. The agency asks that you delay airline travel until you are fully vaccinated against COVID-19. Fully vaccinated travelers within the U.S. do not need to self-quarantine nor do they need to provide a negative COVID-19 test before traveling, unless testing is a requirement from the travel destination.
For travelers who must travel by air and are not fully vaccinated against COVID-19, the CDC recommends following these steps:
Before traveling, get a viral test 24-72 hours before departure;
Remain masked at all times while traveling indoors, including on the plane and in the airports;
Maintain physical distancing at all times;
Wash hands often and use hand sanitizer with at least 60% alcohol;
After traveling, get a viral test within 3-5 days;
Stay home and quarantine for 7 full days after traveling. If you do not get tested after travel, stay home and quarantine for 10 days;
Follow all State and local recommendations and requirements.
 Amtrak Train Travel COVID-19 Regulations
Regardless of vaccination or antibody status, anyone travelling on the Amtrak train service in the U.S. must complete a pre-trip COVID-19 screening available on the company's website within 24 hours prior to departure. Amtrak does not permit any passengers who are exhibiting COVID-19 symptoms nor those who are under quarantine. Federal law requires all passengers and staff to remain masked at all times while on-board the train and in Amtrak's train stations.
At this time, Amtrak does not require passengers to be fully vaccinated in order to use the train service, however, all Amtrak staff must be fully vaccinated.
Amtrak has implemented many upgrades to keep passengers as safe as possible in light of the COVID-19 pandemic. As with many airlines, Amtrak passengers can now experience a touch-free travel experience with contactless boarding, newly installed kiosks across America and digital app technology. Amtrak has partnered with Lysol for the company's disinfecting protocols and has upgraded all air filtration systems to include fresh air exchange every few minutes in all trains.
In accordance with New York City's Emergency Executive Order No. 225, everyone 12 and older is required to show proof they have received at least one dose of a COVID-19 vaccine to enter the Metropolitan Lounge at Moynihan Train Hall.
Greyhound Bus Travel COVID-19 Regulations
COVID-19 regulations for anyone traveling by Greyhound Bus are similar to those for Amtrak train service. However, unlike Amtrak, Greyhound does not currently require staff to be fully vaccinated.
At this time, Greyhound does not require passengers to be fully vaccinated. Federal law requires all passengers and staff to remain masked while on the bus, in the terminals and also while boarding, whether outdoors or indoors. Greyhound does not permit any passengers to board buses who are exhibiting COVID-19 symptoms, who have recently tested positive for COVID-19 including without symptoms or if you have been around someone who has had COVID-19 within the past 14 days.
People with disabilities who cannot wear a mask, for reasons related to the disability as defined by the Americans with Disabilities Act, may request an exception in advance and provide proof for the need for an exemption. These passengers will be required to provide current medical documentation from a qualified healthcare provider which identifies the disability and how the disability prevents the passenger from wearing a mask and whether there is any action that can be taken which would allow you to wear a mask. Also, proof of a negative COVID-19 test taken no earlier than five days prior to planned travel is required. If you are planning to travel round trip, and the start date of your return trip falls outside the five days since taking your initial COVID-19 test, you will need to apply for a new certificate including producing a new negative COVID-19 test taken in the last 5 days.
Like Amtrak, Greyhound has also increased frequency of cleaning high-touch areas and has increased the availability of hand sanitizers for passengers and employees. Greyhound ozonates each of their buses, which has been proven to kill viruses including COVID-19. Greyhound also uses an air-replacement system through which cabin air is continuously replaced every few minutes with fresh air from outside.
Types of COVID Testing for Travel Requirements
There are two types of testing available for COVID-19. Both can be administered for anyone with or without COVID-19 symptoms, however, these tests are different and only one is widely accepted for international travel to the United States.
Rapid Antigen COVID-19 Test
This type of test involves taking a sample of nose and throat secretions through a nasopharyngeal swab. This swab is then analyzed for protein fragments specific to COVID-19. The benefit of this test is that the results can be achieved in as little as 15 minutes, however, they are generally considered to be less accurate than the results from a PCR test. Rapid testing has also been known to provide inaccurate results, leading to false positive or false negative test results. For this reason, rapid testing is not a preferred method of testing for any form of travel.
PCR testing, short for polymerase chain reaction, is administered in the same way as the rapid antigen test. However, PCR testing is performed in a certified CLIA lab and is considered the gold standard in COVID-19 testing. While these results are not achieved as quickly as those from a rapid test, they are far more accurate. When traveling, internationally in particular, a PCR COVID-19 test is often required and is the only acceptable method of testing.
Get Vaccinated Against COVID-19 and Get Tested Before you Travel this Thanksgiving
Make sure that you are fully prepared for traveling this Thanksgiving. Midland Health provides FDA approved 10-minute Covid-19 Rapid Tests by appointment at our Milwaukee, Clinic. No referral is necessary. Covid-19 PCR Testing with CLIA Certified Lab Results in 24hrs is also available. Midland Health can also administer your on-site Covid-19 Vaccine Clinic for as few as 20 or up to as many as 2,000 personnel.
Advice for all Thanksgiving Travelers
Always check your individual destination's COVID-19 vaccination and testing requirements. Some States have different requirements from others and some facilities within those areas also have their own requirements (i.e. some hotels, resorts, arenas, etc. may require full vaccination for entry). Call ahead and prepare to be flexible while you travel throughout this holiday season. Also ensure that you have the most up to date information for your preferred method of travel. For example, Disney Cruise Line announced just yesterday that starting January 13, 2022, they will require passengers aged five and older to be fully vaccinated against COVID-19.
The CDC has stated that they will update these travel recommendations as more people are fully vaccinated against COVID-19.