Midland Health is Your Solution for Corporate Wellness
---
Midland Health is one of the nation's leading providers of on site wellness screenings, health coaching and flu shot programs. ​We help you understand your biometric screening results and provide actionable insights.
Quality Wellness Solutions Since 1988
Midland Health has been providing biometric testing since 1988 and HRA's, custom reporting and flu shots for corporate partners for over a decade. Our experience and high standards have provided our customers with quality solutions for corporate wellness. 
We provide highly trained RNs, NPs and MDs to conduct our services on site, abide by all government safety standards and are HIPAA compliant. We offer on site paramedical services, drug and alcohol testing, and DNA paternity testing with personalized customer service. 
Flu Shot Clinics to Protect Your Team
Midland Health operates FluShots4U.com, offering national on site flu shot clinics for businesses. ​
Partnering with Flexibility and Bilingual Services
We have the flexibility and scalability to serve mid-sized to large organizations, wellness providers, hospitals, and insurance providers that are local or nationwide. Our Partners Program allows us to customize our services to the needs of our clients. Our web-based scheduling system is easy to use and allows you to track participation. We use proprietary reporting software that is secure, efficient and customizable and we offer bilingual services for our clients with Spanish speaking populations.
Midland Health is a Certified, Woman Owned Business
Midland Health is DBE and WBENC certified and is a 100% woman-owned business.
Jo Steinberg CEO,
Midland Health Testing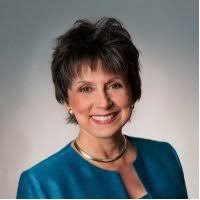 Jo Steinberg is owner and CEO of Midland Health Testing, Inc. Headquartered in Milwaukee, Wisconsin Midland Health testing is 100% woman owned and certified.
Midland Health Testing has been a part of the corporate wellness industry since 1988, serving clients large and small in all areas of the U.S.