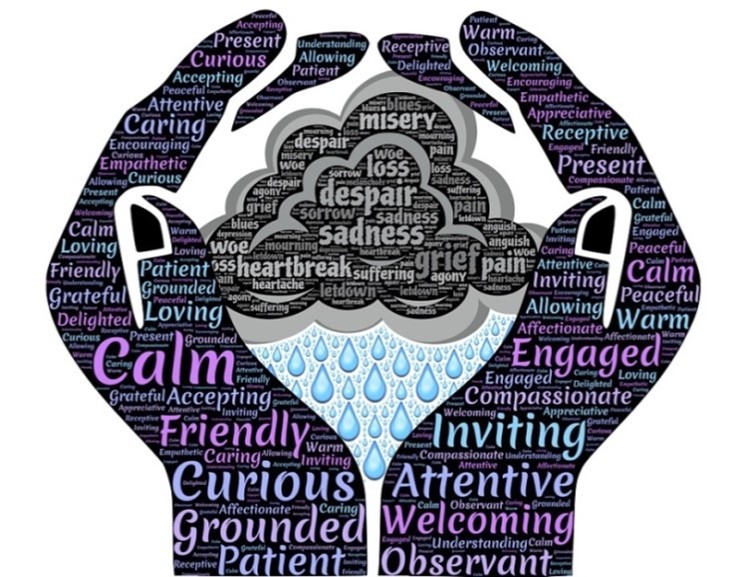 Stress is costing US companies billions of dollars each year. The American Psychology Association reports that Americans are suffering considerably higher levels of stress than ever before thanks to the fear and uncertainty caused by the pandemic. This chronic stress is resulting in a serious mental health crisis called burnout.
COVID-19 is not the only workplace crisis
A recent report by the Society for Human Resource Management found that nearly half of Americans feel hopeless, exhausted and burned out after a day's work due to stress resulting from COVID-19. Thanks to the pandemic, with unprecedented financial struggles and shrinking boundaries between work and home, employees are chained to screens at all hours of the day and are expected to manage an impossible work-life balance. Those hardest hit are working parents who have to conduct remote school for their children while holding down a job. The result of all this chronic stress leads to burnout. Categorized by the World Health Organization as a syndrome that is a direct result of unmanaged chronic workplace stress, burnout is a mental health emergency and a workplace crisis. Health experts reported a spike in burnout this January, since holiday travel plans that typically alleviate stress were non-existent for most people. Pandemic life has provided new stressors that are leading to burnout much faster and for far more Americans.
COVID-19 is a costly stress for the economy  
Burnout is costing the U.S. economy an estimated $125-$190 billion a year. This mental health crisis manifests physically and mentally for millions of people. Physically, chronic stress can cause serious health problems including higher obesity rates, heart conditions, elevated blood pressure and gastrointestinal health issues, to name a few. This level of stress also causes forgetfulness, irritability, an inability to concentrate, headaches and insomnia, all of which directly affect the performance of your employees. Burnout is directly linked to several mental illnesses, including depression and anxiety. Depression alone is estimated to cost the U.S. economy more than $44 billion in lost productivity each year. Anxiety is reported to cost the global economy $1 trillion each year in lost productivity. There is no denying that this affects your workplace.
The burnout crisis must be addressed at the organizational level. Starting conversations about chronic stress can help minimize the stigma surrounding mental health conditions in your workplace. Your corporate wellness program should have a multifaceted approach to supporting the mental health of your workforce. This approach should now include a strategy to minimize the stress caused by COVID-19.
Minimize risk with COVID-19 strategies for employees  
Employees are more interested in protecting themselves and their families than ever before. They want benefits that directly and immediately impact their well-being. While you may not be able to physically connect with your employees right now, you can make sure they know that you are invested in their health and well-being through your company's wellness program.
Providing company-wide COVID-19 testing for your employees and daily temperature checks for those who need to come into work can provide a strong sense of relief against the current climate of stress and fear. Midland Health can perform FDA approved COVID-19 10-minute Rapid Tests. Our COVID-19 PCR test is performed in our CLIA Certified Lab with results in 24 hours. We can perform COVID-19 testing on-site, everywhere, at locations in all 50 states. Midland Health can also provide a suite of Corporate Wellness Services, tailored to meet the highest demands of your business, to support the mental and physical health of your employees.
For every dollar you invest into workplace good practices pertaining to mental health, the World Health Organization estimates a return of four dollars in improved productivity. That matters, because while burnout may be costing your company a fortune, failing to help prevent it will cost you even more. Always remember that your employees are your company's greatest asset and protecting them by investing in them is in everyone's best interest.