Midland Health Offers Covid-19 Testing for Individuals & Businesses
Covid-19 Testing in Milwaukie, WI and all 50 States
FDA Approved 10-Minute Covid-19 Rapid Test
Covid-19 PCR Testing –
CLIA Certified Lab Results in 24 Hours
Covid-19 Testing for Holliday Travel, Work, or School – No Referral Needed
If you are planning to travel for Work or Holidays, want to get back in the classroom, need to be tested for Intramural Sports, or are required to be tested for work/employment our FDA approved Covid-19 Rapid Test provides results in just 10 minutes and our PCR Lab test provides results in 24 hours.
Avoid the wait, call (262) 754-3130 for pricing and to schedule an appointment.
Are you a business in need of employee testing for Covid-19?
We provide Covid-19 Testing "On-site, Everywhere". Based in Milwaukee Midland Health Testing is dedicated to providing wellness screening services to companies of all sizes, industries, and locations in all 50 States – Learn More / Get A Quote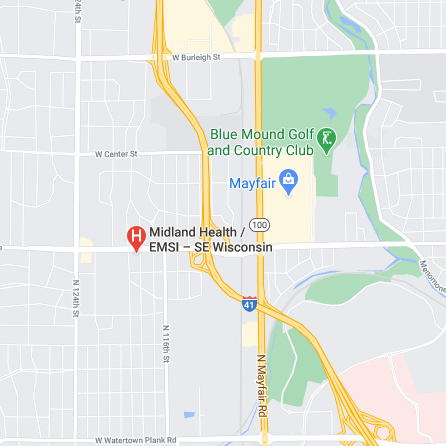 Midland Health Testing Services Inc
​11803 W. North Ave, Suite 200
Milwaukee, Wisconsin 53226
---
"I think that time is money, let's face it. Time is money. There are sick people waiting in line three hours to get a free test. Well, guess what? That's very uncomfortable." ~ Jo Steinberg, CEO Midland Health Testing Inc.
---