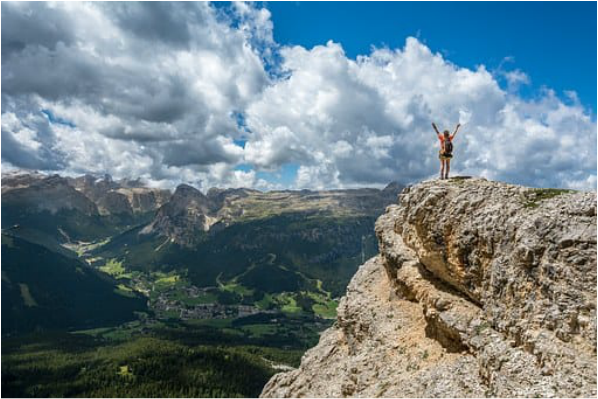 It is in our nature to want to be rewarded for our hard work. The workplace is no different. We work hard and we want people to notice, especially when our goals are achieved.
Workplace Wellness Programs are becoming a part of every successful company's culture. Promoting the overall health of employees is a worthwhile investment. The majority of employers are now encouraging their employees along their path to wellness through workplace incentive programs, whether outcomes-based or targeted, and many of these programs use a points-tracking and rewards system.
Points, Competition, Engagement
​The points system is a great way to boost employee engagement (and sometimes a dose of healthy competition as well!) within the workplace program. Depending on the size of your company, you can appoint Wellness Program Administrators, or the system can be administered by department managers, who will keep track of employee points and then oversee the rewards distribution. There are also companies who offer on-line programs, or apps, that will track your points automatically.
Points can be given for various elements of your company's Wellness Program, depending on what your company offers. Here are some examples:
Completing health risk assessments and biometric screening sessions
Attending Lunch and Learn sessions
Watching company-provided videos or reading articles on a company wellness website
Initiating walking or weight loss groups
Taking advantage of company gym memberships
Biking or walking to work
Taking the stairs
Quitting smoking
Participating in flu clinics
You can offer your employees financial incentives in addition to points. For example, offer your employees $75 towards fitness-related equipment once they complete an HRA (biometric and blood testing). You can also offer your employees discounted insurance premiums as an incentive to participate in company Wellness Programs.
Remember to Reward
It is important to remember to encourage participation from all areas of the workforce and to reward good effort as well as success. Be careful not to discriminate against those who are not as successful but are still trying to achieve results.
Rewards for those who collect the most points can vary. Anything from providing gift cards for new running shoes, to providing a year's gym membership or perhaps a paid day off are all great incentives. Incentives should be based on your workplace culture and, ideally, should further reflect these wellness initiatives. If your company has an internal newsletter, why not feature successful employees there as well. Forms of positive recognition will help to further inspire others to work toward their wellness goals. Not only will incentives like these encourage participation in wellness programs from your employees but they will ultimately contribute to a healthier workforce.
Benefits for All
Employees who are engaged in their own health cost companies less money in time off work, reduce usage of employee assistance programs and lower premium costs, and have lower incidence of sick leave. Wellness programs are one of the best returns on investment your company can buy. Inspire your employees through incentives like these and you will harbor your own rewards as well.