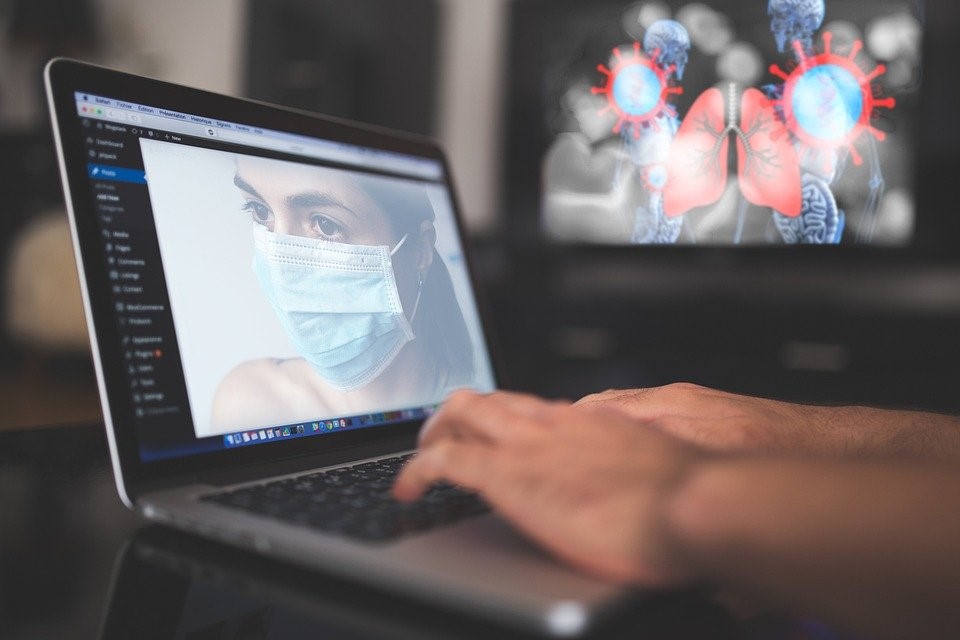 Fear of the unknown is part of human nature. When the WHO announced that COVID-19 had reached global pandemic status, alarm bells rang far and wide.
This novel Coronavirus is serious and requires our immediate attention. But there are things you can do to help protect your workplace from spreading contagions.
Through your company's Corporate Wellness Program, you can reassure your workforce that there is no need for mass-panic. Host an event through which you can highlight many of the tips below. Provide reminders about the importance of healthy eating, sufficient sleep, mental well-being and physical exercise during this health emergency.
Here are 12 tips to help keep your office safe from contagions, including COVID-19:
Keep informed through reputable sources, such as the CDC. Fear mongering leads to mass-hysteria. Post bulletins throughout your office and/or send out mass e-mails with frequent updates and facts about the virus. Include ways in which you can help to prevent the spread of germs throughout the workplace, such as those listed here.
Post reminders at every opportunity about proper handwashing. While it sounds like common sense, scientists report that up to 80% of the population contaminates everything they touch because their hands have not been properly cleaned. Correct handwashing should last at least 20 seconds and requires soap and water. Note that it is also important to dry your hands. Damp hands are at an increased risk because bacteria cling to moisture. Reminders are also a good idea for coughing into a tissue or your sleeve.
Provide water throughout the workplace. Have filtered water available to cut down on waste from plastic bottles. Keeping hydrated helps to lubricate mucous membranes, promoting sinus and overall health.
Clean and disinfect all surfaces often. This includes not only desks and counters, but coffee makers, elevator buttons, telephones, door handles – everything! Sanitation is critical to prevent the spread of disease. While COVID-19 is new to research, pathogens from SARS and MERS, two previous Coronaviruses, can survive on surfaces for up to 9 days. Low temperatures or humidity can increase that survival time.
Increase ventilation where it is safe to do so, keeping doors and windows open.
Conduct meetings by video or teleconference whenever possible and avoid unnecessary travel.
Encourage all staff who feel unwell, or who have sick family members, to stay home. Ensure they understand that there are no penalties for working from home.
Provide disinfectant wipes for surfaces throughout the workplace, as well as hand sanitizers. Inform employees that hand sanitizers are beneficial in addition to hand washing during flu season. These hand sanitizers should contain at least 60% alcohol.
Remind employees not to touch their faces. Do you know that you touch your face at least 20 times in one hour, on average? The best way to break this habit is through mindfulness. Wear a perfumed hand lotion or scented oil on your hands as a reminder.
Have a list of popular questions on your company website. That way, your customers can get answers during a time when resources may be stretched thin.
Prepare for an office shut-down, as more and more companies take precautionary measures to keep their population safe.
Get the flu shot! Flu season lasts until late May and the CDC has asked that Americans get vaccinated to keep hospital beds available for those affected by COVID-19. Should you contract the flu, having had the shot, your symptoms will be far less severe than were you not vaccinated. Last year's flu shot was 47% effective in preventing the flu. Getting vaccinated is still the best defense against seasonal influenza.
Remember that, contrary to earlier opinion, face masks do not prevent the spread of COVID-19. Over-the-counter face masks do not protect against airborne illnesses. People who wear masks often remove the mask to touch their face or to speak, which defeats the purpose. And by stock-piling masks, you are taking supplies away from the professionals who need them. Following the tips above is much more effective in combating COVID-19 in the workplace.
You can count on Midland Health for your customized, flexible, affordable on-site flu shot clinic that meets your needs. Midland has provided clinics for hundreds of employers over the last decade. Midland has the logistics, processes and resources in place to ensure your nation-wide success. Midland is also nationally approved for Medicare, and offers on-site flu shot services to senior living and intermediate care facilities. Click here for a free quote.