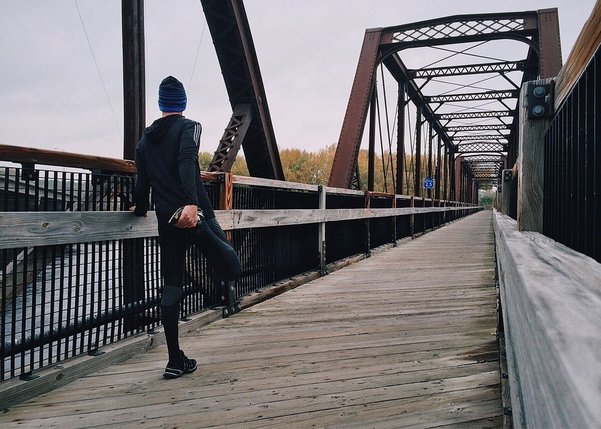 What is the number one reason that you don't work out as much as you'd like? Chances are your answer is: I don't have time.
But if you examine your daily habits, you might be surprised at how much empty space you fill with senseless inactivity when, in fact, you could be fitting in fitness and adding wellness to your world!
Maximize What You Do Already
If you take walks or go jogging on a regular basis, step it up a notch by adding interval challenges, such as jogging at stop-signs while out for a walk, or stopping at a bench and doing press-ups during your jog around the park. Depending on your fitness level, there are so many options when it comes to interval training.
Add a few extra minutes to your walk or run – your heart health will thank you! Switching up your routine not only prevents monotony but it also gives you a better work-out and ensures that your workout routines remain effective. You will soon realize that you have time to fit in more fitness by maximizing what is already a part of your routine!
Work Out During the Workday
You likely don't have much control in how long your workday is, but you do have control over how you maximize fitness in your workday.
Why not bike or walk to work?
If you take the bus, get off one stop earlier and walk the rest of the way. If you have to drive, park as far away from the entrance to your office building as possible and walk that extra couple of minutes in the morning.
Take the stairs instead of the elevator. If you're on a conference call in the privacy of your own office, try a squat challenge (on mute, of course!) or do some knee raises to work those abs.
Lift free weights while you read articles or long e-mails.
Replace your office chair with a stability ball – balancing on the ball all day builds tremendous core strength.
Instead of a business lunch, eat at your desk before you head out and make it a business walk instead. Chances are, you'll eat more healthily making your own food, plus getting outside will not only fit more fitness into your day but the fresh air will also leave you refreshed and recharged for the rest of your day.
Make it a Social Affair
Many people consider exercise a chore. Instead of dreading the time spent exercising alone, invite a friend to go for a walk. If you have dogs, walk your dogs together and take a longer route, for a better workout and for more chat-time!
If you're meeting a friend for coffee, why not meet up for a hike instead? You can catch up and exercise at the same time! Instead of enjoying sedentary activities with your significant other, or your family, make your outings more active – instead of going to the movies, try bowling or skating. Involving others also helps to keep you accountable to fitting in more fitness.
Be a Multi-Tasking Couch Potato
Commercials seem to be taking up more and more time during our favorite TV programs. Why not take advantage of that free time and see how many crunches or push-ups you can do, before your show starts again? There are several exercises you can do while utilizing the couch itself for stability or positioning. Lifting free weights is an excellent exercise to do while still sitting on the couch.
If you're taking the time to watch the program, you automatically have the time to fit in fitness without missing your show.
Take a Cue From Your Child(ren)
Children rarely sit still. Get off your computer, turn off the television, put down your phone and play with them! If you can, get out of the house and take them swimming, or to the park and play soccer – walk there or ride your bikes.
If you're confined to your home, play hide-and-seek or Twister – games that get you moving. Even building with Lego engages your body and your brain. If you have the backyard for it, enjoy a family game of tag or soccer. Include your dog! You are guaranteed to have fun while spending quality family time together.
Keeping it Real
You will soon see that you don't need to set aside an hour a day to incorporate more fitness into your daily routine. Use a fitness tracker or a pedometer and you will see your results and be better equipped to build on them.
The truth is: you have time for whatever you want to make time for, including fitness, no matter how busy your schedule may seem.