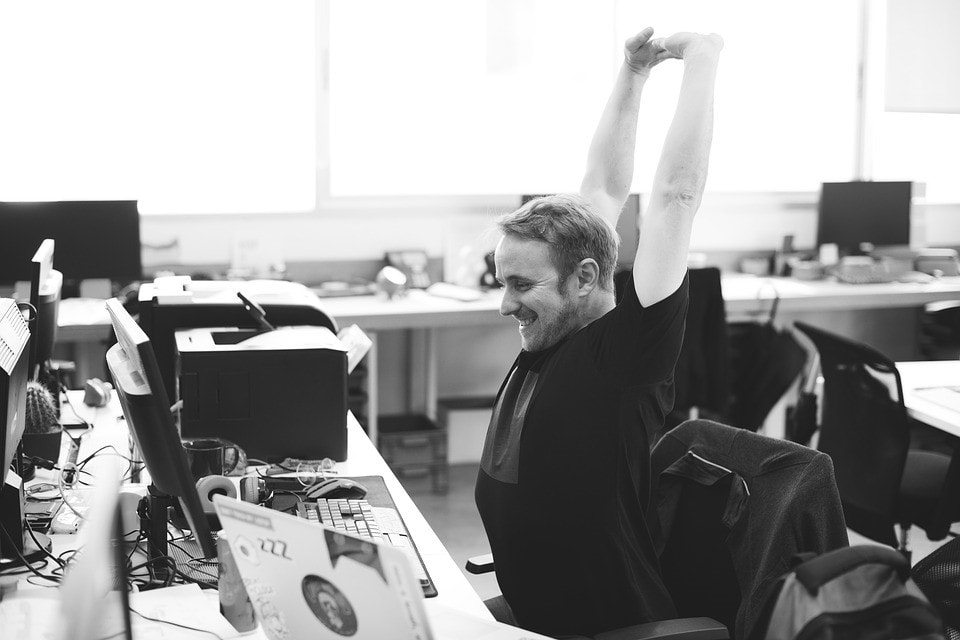 The health and well-being of your employees is important to you and to the success of your business. Forming a Wellness Program for your employees is an effective way to foster a happier, more productive workplace, to reduce health insurance premium costs and to maximize the health and subsequently the productivity of your staff. When you develop a program that takes these factors into account, you often generate higher financial returns as well. Studies have shown that healthier, happier employees are more productive, more inclined to come to work and to remain with their employer.
According to a health and wellness survey, published by Forbes, the annual costs related to lost productivity in the workplace, due to chronic illnesses and mental illnesses, total $84 billion. Conditions such as asthma, cancer, depression, diabetes, heart attack, high blood pressure or cholesterol, and obesity-related illnesses were considered. While a corporate Wellness Program cannot cure these conditions in every employee, there is a great deal of evidence to suggest that such a program can have a dramatic, positive impact on employee engagement levels, company morale and employee attendance at work.
Designing a Wellness Program that fits your workplace can be a daunting task. The decision to select a program provider or to design your own may seem like the logical place to start, but before you make that important decision, you need to determine what it is exactly that you both want and need to achieve, in order to make this a worthwhile venture for your company.
Here are five of the most important things to consider before you make any decisions about starting your own corporate Wellness Program:
1. Do you have the budget for a wellness program?
According to national wellness providers, the average cost per employee for a corporate Wellness Program is about $150 per year. There is great variability in this cost, depending on how much you can source internally, or through existing vendors and benefits, but this gives you a general starting point. If your worksite is fully insured, your insurance company likely offers assistance towards a wellness program. Remember to consult your insurance before you start making plans as they may turn out to be a key component to making the program a reality. Also remember that asking yourself whether you can afford not to start a corporate wellness program may be just as important. Stress alone contributes to 60% of time spent off work. Healthcare costs are rising each year and many companies are passing these increasing costs onto their employees through deductibles. But health-conscious employers can actually improve this bottom line by lowering employee's contributions with rebates and rewards for participating in a wellness program.
The greatest challenge in deciding whether or not to start a program lies in what you have in mind for your program, which is also a key factor in determining cost. Use the following questions to help you decide the nature of your program and this will give you a better idea for the cost to your company.
2. What do your employees want out of Wellness?
Identifying the needs of your workforce is the most important place to start. Why? Because if you are not meeting the needs, and wants, of your employees,  they are not likely to participate or appreciate your efforts.  The best way to identify the needs of your workforce is to conduct focus groups and surveys. These can easily be created and managed internally and will provide maximum results. Set a goal first and decide how many ideas you are looking for, structure your surveys accordingly, and from those results, conduct your focus groups. You can easily narrow down the ideas and programs in which your employees are most interested in.  When the time comes to launch your program, involve those same focus group employees in starting the programs they chose. You will find that this helps to create program ambassadors and increases overall participation. Assessing the corporate culture is one of the most important things to consider when designing your program so that it works for all involved.
3. What are your wellness related goals for your company and how can you achieve them?
Are you looking to reduce healthcare costs? Are you looking to maximize insurance vendor's benefits that you are already paying for? Are you genuinely interested in the well-being of your employees and how far are you willing to go to ensure they are benefiting from a truly overall healthy workplace? These are all imperative questions to answer before you can create a program that will work effectively for your company. Strategic planning on the part of you, the employer, is just as important as strategic selection on the part of the employees. Make a list of questions that will help you to decide what program you can realistically offer and a directory will reveal itself to you, from which you can start to form your ideas.
4. Do you have the qualified personnel and tools to manage this program, or should you look to an external provider?
You cannot start a Wellness Program without having someone to oversee and manage the program. Whether this is one chief person, or several people across different offices or departments, your program will require strong leaders and faithful ambassadors in order to be effective. You will also need the tools to manage such a program, which can be determined once you answer whether you are going internally or externally for a program manager. Depending on the size of your workforce, you may need to be prepared to create a full-time position for the management of the wellness program. Once you have decided whether you have the qualified personnel, and remember that going internally will save you money as program providers can be costly, remember to consult your insurance broker and any wellness-related vendors you already use to see what benefits, tools and programs they may provide that you are not already using. Many of these companies provide free and/or low-cost options that can be a great compliment to the program you design for your employees. It is completely realistic to try and self-manage a corporate wellness program. You can read more about how to start your own program here.
5. How do you plan to quantify the success of your wellness program?
You know that question you were asked at every job interview: Where do you see yourself in five years? Your wellness program is no different. You need to take into account the measured outcomes and how you hope they will change and grow, as well as how you will adjust your program accordingly. For example, if at the end of the first year of your program, you have over 50% engagement, what will you do to increase that engagement? And how will you keep up with the cost and demand? How will you measure the outcome, for example, relating to overall employee health, employee retention and medical expenditures? Have tools in place for when the time comes so that you can justify the program as well as see tangible results from your efforts.
In making the decision to start a corporate wellness program, a comprehensive approach is key. Take into account the above five points, and add your own questions as well that are applicable to your corporate culture as well as your own vision for your program, and ask yourself if this idea is right for your company. More and more Americans are focusing on their health and well-being and ultimately, because so much of the day is spent at work, a workplace wellness program is a wonderful addition to any workplace. And remember, when top talent are job hunting, they often include amenities and benefits in their search and will choose a company where they can take full advantage of such programs as corporate wellness. During the interview process for new candidates, your wellness program is certainly grounds for bragging rights!