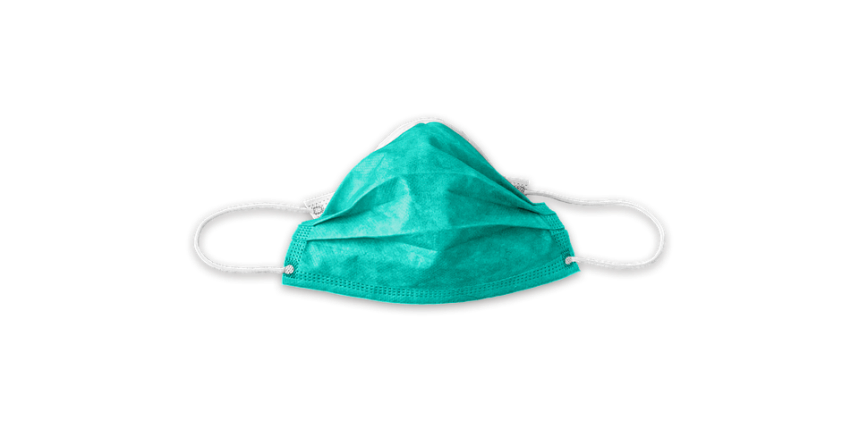 As the novel Coronavirus spreads across the globe, you are far more likely to get the seasonal flu. And while COVID-19 displays similar symptoms to the seasonal flu, they are not the same. It is important to understand the differences between the two to best protect yourself and your family during the pandemic.
COVID-19 spreads through human to human contact, like influenza. The viruses both spread via respiratory droplets, when you cough or sneeze. The viral material spreads through the air within 6 feet. It is then breathed into the respiratory tract, where the virus can lead to infection. It is possible that the COVID-19 virus can also spread via contaminated surfaces.
Because this is a new virus, there is not yet a vaccine and antibiotics do not help treat viral diseases. Recovery depends upon your immune system and prevention is your best defense.
COVID-19 has unique characteristics from seasonal influenza:
At first, COVID-19 is indistinguishable from influenza.
Typical symptoms include breathlessness, fever, cough and watery eyes.
Some people experience few or no symptoms.
In an estimated 14% of cases, pneumonia can develop.
In an estimated 5% of cases, critical illness can occur. These include septic shock, respiratory failure, and organ failure.
It can take up to 14 days for symptoms to appear.
There is not yet a vaccine or treatment for COVID-19.
More than 80% of patients recover.
Current statistics suggest the mortality rate is 10 times that of seasonal flu.
Some characteristics of influenza include:
Cough, runny or stuffy nose, sneezing, sore throat, fever, headache, fatigue, chills, body aches and pains are the most common symptoms.
Some people experience one or two symptoms while others experience several.
In an estimated one third of pneumonia cases, flu is the most common preceding respiratory infection.
It can take up to 4 days for symptoms to appear.
There are 4 prescription medicines for influenza as well as an effective vaccine.
On average, the seasonal flu kills about 0.1% of people who become infected.
One person with influenza can infect 1.3 other people.
Dr. Tedros Adhanom Ghebreyesus, Director General of the World Health Organization (WHO), recently highlighted the following notable differences between COVID-19 and the flu:
COVID-19 does not transmit as easily as influenza.
COVID-19 causes more serious illness.
No one can have immunity to COVID-19.
There is not yet a vaccine for COVID-19, although there are currently 20 trials taking place.
COVID-19 appears more deadly than influenza thus far.
In both illnesses, patients can be contagious before symptoms develop.
In both illnesses, transmission occurs within 6 feet of an infected person.
So far, novel coronavirus-infected pneumonia (NCIP) is the most serious complication from COVID-19. An estimated one in four people admitted to the ICU have died from this type of pneumonia. Researchers have also seen the following complications in cases of COVID-19:
Acute respiratory distress syndrome
Irregular heartbeat
Cardiovascular shock
Severe muscle pain
Extreme fatigue
Heart damage or heart attack
The following underlying conditions also pose a greater risk:
High blood pressure
Obesity
Diabetes
Cardiovascular disease
Cancer
Chronic respiratory disease
Both COVID-19 and influenza are most dangerous to people over 65 years of age, or those who have a chronic illness or compromised immunity. The WHO reports that the average age of people testing positive for COVID-19 are over 45 years old and more than two-thirds of those are male.
As of March 7th, 2020, there had been an estimated 36-51 million cases of influenza in the United States during the current flu season. Up to 670,000 hospitalizations and up to 55,000 flu-related deaths have been reported, according to the CDC.
By contrast, as of March 16th, 2020, there were 3,487 cases of COVID-19 in the United States and 68 deaths, according to the CDC.
It will likely be up to a year before a tested vaccination for COVID-19 will be available to the general public. Some experts feel that this pandemic will run its course and burn itself out. Others believe the containment stage has long passed, the spread is inevitable and that living with COVID-19 will become a reality.
There has been some contradictory reporting with regards to our canine companions. Like humans, dogs get vaccinated against influenza as dogs can catch canine influenza. But to date, there has been no evidence to suggest that dogs can give the novel Corona virus to humans. Scientists are strongly suggesting patients with COVID-19 take precautions with their companion animals. Low levels of the virus have been found in some cases in Asia, where the dog's owner had contracted COVID-19.
Your best strategy for preventing COVID-19 is to avoid exposure to the virus. Wash hands properly, avoid touching your face (use an aroma as a deterrent), disinfect surfaces, stay home when you're sick and keep away from crowds. Some members of government have asked people to stay home altogether. Note that face masks are not a good defense against air-borne contagions. Remember to eat immunity boosting foods. Get a good night's sleep and keep hydrated. Get plenty of physical exercise to maintain your best health.
The CDC is urging everyone to get the flu shot. Not only is it your best defense against seasonal flu but should you get the flu, your symptoms are much less severe if you have been vaccinated. Right now, hospital beds need to be available for patients with COVID-19. By getting the flu shot, you are helping to ensure less people are hospitalized from the flu.
You can count on Midland Health for your customized, flexible, affordable on-site flu shot clinic that meets your needs. Midland has provided clinics for hundreds of employers over the last decade. Midland has the logistics, processes and resources in place to ensure your nation-wide success. Midland is also nationally approved for Medicare, and offers on-site flu shot services to senior living and intermediate care facilities. Click here for a free quote.