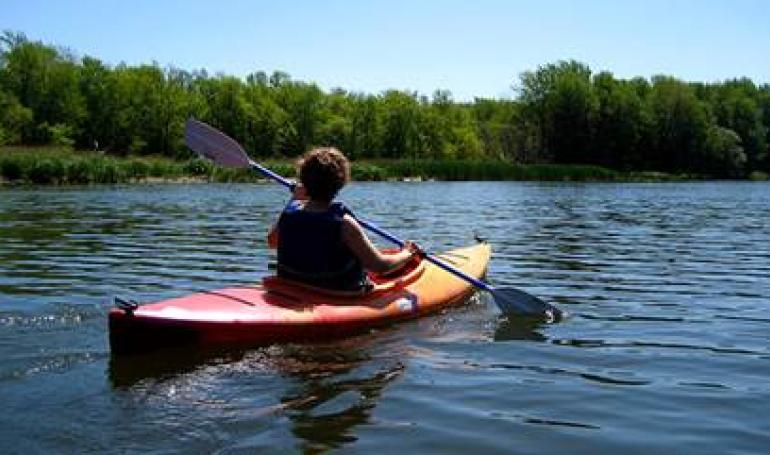 Warm weather and longer days makes summer a perfect time for exercise. Whether you're at the lake or at the pool, here's how to stay fit this summer.
Heading to the lake this summer? Great. Water is a perfect place to exercise in the heat and humidity.
Swimming or treading water is a great way to work the cardiovascular system.  Lots of people go to the lake and use motor boats," says Patrick Ayres, MS, exercise physiologist at Lifestyle Management "If you are boating, go out to an area, stop the boat and anchor, and do some swimming."
Kayaking is an all-over body workout. Many lakeside facilities offer rentals.  It's great for improved cardiovascular fitness, muscle strength, working the shoulders, core, oblique's and back work. In addition,  the legs work as stabilizers.
How about poolside fitness? Swimming is an excellent, low-impact, whole-body workout.  but it's not very social, so if you're with the family, make it fun.
Try putting a long skinny noodle under your arms or holding it with your hands and doing flutter kicks while staying a float. Try balancing the floatie on the lower body, either across the hips or between the legs, and work the shoulders, arms, and back trying to stay afloat. These exercises can be used as a combination of cardiovascular and toning.
Compete with family and friends for time or distance. Have races by power walking in the shallow end of the pool. 
Try water aerobics. Organized classes are great, but why not create your own?  The water is a good place for exercise beginners because of the low stress to the joints.  Remember to make fitness fun this summer.