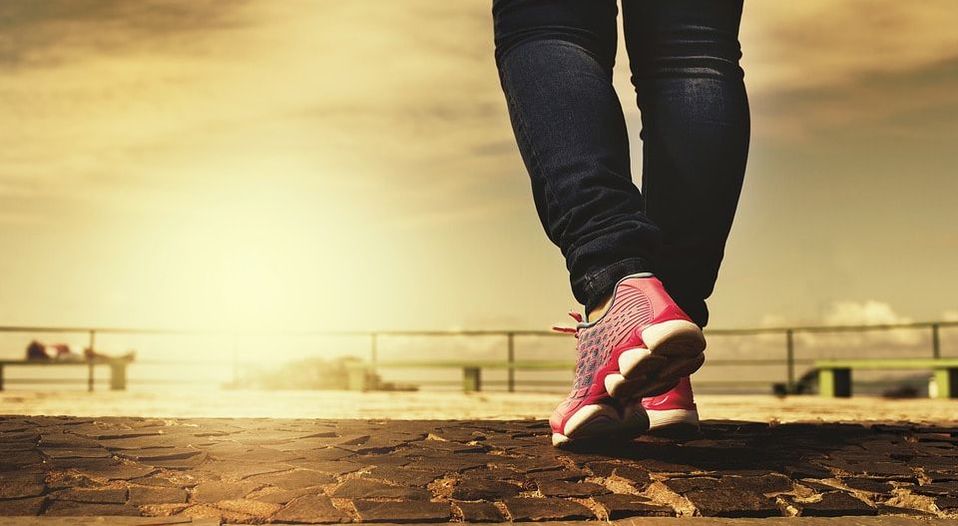 A new study has people not only talking, but walking too. New research suggests that older adults who walk for just two hours a week can start to reduce their risk of disease, subsequently promoting longevity.
For some time, doctors have been saying that sitting for five hours a day is as detrimental to your health as smoking (you can read more about the grave dangers of a sedentary lifestyle here). Through walking, ideally six hours a week or more, you are increasing your chances of a longer life. This study reports a 35% decrease in respiratory disease, a 20% decrease in cardiovascular disease, and a 9% decrease in cancer risk.
Walking activates the lymphatic system, part of your circulatory system, by eliminating toxins from the body, helping to ward off infections and strengthening your immune system. Walking forces muscle movement, stimulating your brain at the same time.
Ideally, try to get up and move once an hour. If you work in an office all day, get away from your desk each hour and walk around your floor, or walk up to the next story and back down again. If you're home during the day, get outside and get active! Remember that walking outdoors offers maximum health benefits (learn more here). Take your dog for a walk, or find a friend and catch up over a hike. Finding motivational ways to get yourself moving helps to guarantee your success.
To learn more about this new study on the benefits of walking, watch this You Tube video: Walking More Could Lower Risk of Cancer and Death.