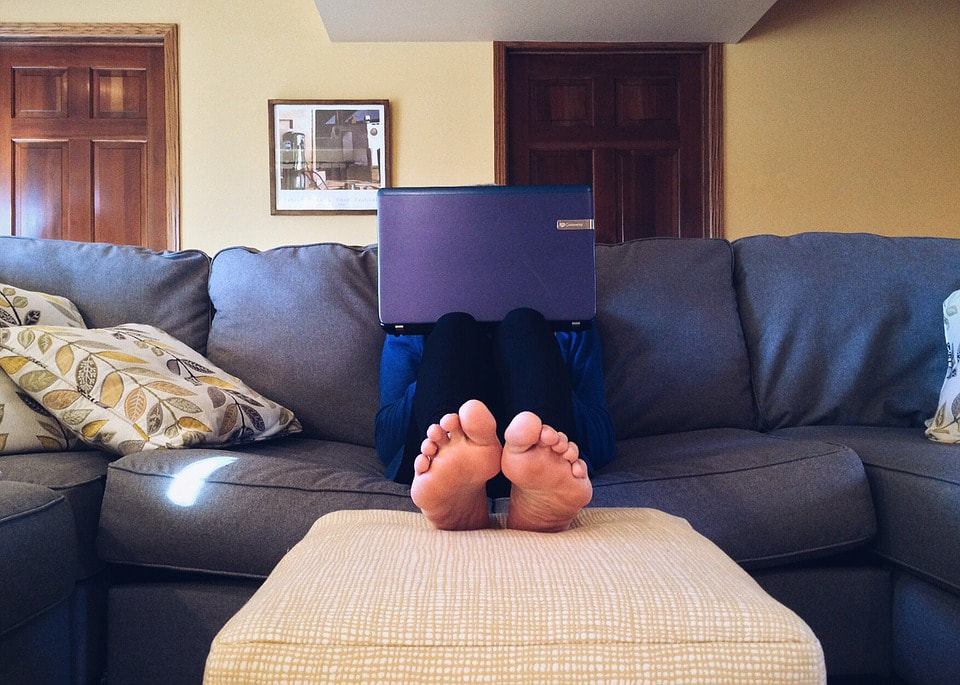 You have likely heard the tagline: Sitting is the new smoking. But is sitting really an equivalent to smoking as far as the danger it poses to your health? Both are damaging but is it fair to say one has replaced the other?
A study based out of Columbia University Medical Center reports that people with desk jobs are almost twice as likely to have a shortened lifespan, even if they exercise regularly, than those who work elsewhere. These findings are not just linked to the workplace either. They include those who spend a vast amount of time sitting watching television, sitting at their computers in the home or those who are sedentary several times a day, even in short but multiple intervals.
This same study fitted 8,000 Americans with activity trackers, from ages 45 plus, and each participant wore the tracker for four days a week. On average, the study showed that participants were inactive for just over 12 waking hours a day. These inactivity patterns are why manufacturers of trackers like the Fitbit have an option to alert you when you have been inactive for more than 20 minutes at a time. Health experts suggest moving your body at least once every half hour to promote an active day. 
Slouching at your desk for 8-10 hours, 5 days a week, has serious consequences to your physical health. This can lead to skeletal and muscular issues, tension, increased fatigue and chronic headaches. Stretching at your desk is one of several easy ways to recharge within your workspace. 
While an increased awareness of the dangers of sedentary living has emerged, the proposed solutions are not always acceptable within every workplace culture. Exercise balls on which you can sit, or desks at which you can stand, are not only expensive but they single you out as someone different in an environment where many want to blend in. Getting up and going for a walk is often easier said than done. And how many of you are confident enough to get up and stretch at your desk, even try a few mild yoga poses inside your cubicle, under the watchful eyes of your fellow employees? Knowing that these can literally save your life does not seem incentive enough, according to statistics on increasing sednetarianism. Sitting, slouching and being sedentary in the office is ingrained into workplace habits. 
Be reminded that sitting for long periods of time leads to an increased risk of heart disease, diabetes, cancer, depression and other serious health conditions. When the muscles in your body are left inactive for a length of time, their ability to break down fats and sugars is compromised, leaving the body more vulnerable to illness and weight gain. This happens to everyone, including the most fit of people. 
Studies have proven that the most effective way to enact change in the workplace, with regards to taking breaks from your desk, whether that is stretching, going for walks, or an office yoga class, is to initiate Wellness Program initiatives in which large groups of people do these practices together. In a workplace survey out of Australia, employees reported their biggest obstacle to adopting practices in which movement was a part of the workday was "feeling awkward" and being "singled out". 
Going back to the sitting is the new smoking tagline, you would have to agree that quitting smoking is much easier when you have peer support and others trying to quit with you. The same is true when adopting change into your workday. If your workplace will support you, they are also helping their own bottom line, with increased productivity and employees who are more motivated to come to work. 
While smoking is still a more grave danger to your health, a sedentary lifestyle is dangerous and something you can avoid. Ultimately, making sure you move at least once within each hour of your waking day is your best defense against a sedentary lifestyle. Health experts recommend a minimum of one hour exercise a day and there are many interesting and fun ways in which you can fit movement and fitness into your day.