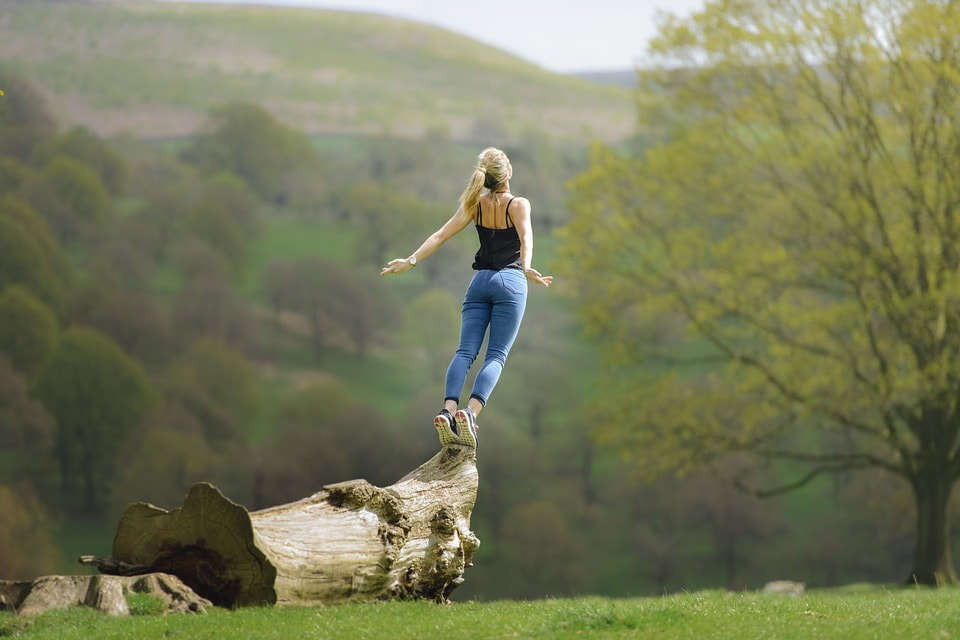 We are culturally programmed to feel the need for reinvention with the arrival of a New Year. And while some resolutions are worthwhile for the sake of our physical and mental health, often times, there is no need to reinvent ourselves for the sake of a turn in the calendar. It is, however, a great opportunity to assess where we are at with our health and utilize new trends to help us along our own individual path to Wellness.
The following are introductions to six of the top forecasted trends in Wellness for 2018:
Concern for our planet earth: Perhaps the most notable shift in what defines Wellness is the expansion from our personal being to the betterment of our planet. Society is showing signs of an evolution from self-care to include protecting our fellow man as well as Mother Earth. 2017 was a record year for natural disasters and the international discussion of Climate Change was one of the most frequently discussed topics in the news and commonly searched topics on the Internet. The world's supply of food is suffering from changes in climate, chronic diseases are aggravated through pollution and shifts in extreme temperatures and subsequently our physical and mental health is affected. The only way to bring these global issues to a halt is through our own actions, securing a future for our planet and future generations. Many big-name companies are stepping up to the plate, making consumer-conscious products more available than ever before. Products are not only being made from recyclable or sustainable materials but, in some cases, companies are taking the extra step to clean up the planet further in their manufacturing process. Zero waste lifestyles are becoming a trending topic through social media and conscious eating is easier than ever before with a drastic increase in meat alternatives and plant-based proteins on supermarket shelves and on restaurant menus. Several beauty product companies are also making an increased effort to move away from animal testing and are using more sustainable ingredients. And this concern for the planet extends to her people as well, as there is a more focused shift than ever before towards Fair Trade products in most major retailers. Those who are truly interested in Wellness by its new definition are taking note and keeping Mother Earth in mind as they follow their own Wellness journey.
Stronger mental health: The digital detox became another phenomenon in 2017. Smartphone addiction is a trending topic according to Google and science is showing that it is particularly damaging to young people, affecting brain chemistry, and may possibly be linked to an increase in suicide attempts and depression. Many people are realizing that the technology that was designed to bring us closer together is actually driving us further apart. Reportedly, even Steve Jobs did not allow his children to use iPads. Society, as a whole, is spending far too much time with screens in front of our faces, whether that be computers, smart phones, or television. In Wellness, there has been a significant trend towards the digital detox, with an ultimate goal to showcase the benefits of less screen time with regards to personal connections and time management, further inspiring us to remain conscious of face time versus face-to-face time and make lasting changes in our habits. There is a trend emerging in the world of travel towards Wi-Fi-free hotels, restaurants and gyms, so that you can have a true escape from daily life as you know it while on vacation. Some hotels are even going as far as collecting your phones from you when you check-in! The World Health Organization has named "Gaming Disorder", an addiction to video games, as an actual mental health disorder in 2018. This has brought international attention to scientific evidence that too much screen time not only affects our mental health, but it interferes with our social abilities, cognitive function and can result in addictive behavior.
Make your gut a priority: Gut health is the focus of much Wellness research lately. Until now, science has told us that probiotics are the main key to a healthy digestive tract, but recently, prebiotics (those are foods that contain the fiber that encourages beneficial bacteria in the gut) are shifting into focus. While balancing good and bad gut bacteria has been the focus of most studies on a healthy gut, gut fungi and microbiomes are now proving to be just as, if not more, important. Gut fungi have recently been shown to affect intestinal inflammation. Microbiomes refer to the complete set of genes within the collection of microbes that live in the human body. Collagen is also emerging as a key-ingredient to healing our digestive systems. This protein powder is one of the cleanest options in superfoods with a single ingredient and no additives. Collagen is more commonly being used to treat health issues from anxiety to skin conditions, as our body's natural ability to produce collagen decreases with age. The leading consumer brand of collagen has seen a reported 250% growth in demand for their products, particularly their bone broth product which boasts the richest source of this superfood. Gut health plays a large role in our overall health and trends suggest more people are taking note.
Eat for your health: Healthy eating continues to rank high in forecast trends that dominate the world of Wellness. Now you can find countless superfoods, supplements and other health resources outside of specialty health boutique stores, including most mainstream supermarket chains. Trends towards more healthy foods include increased organic options, more convenient sources of superfoods and, again with the planet in mind, more sustainable food options for the everyday consumer. Whole Foods Market, a national leader in the promotion of healthy and planet-conscious eating, has released their own list of trending whole foods for 2018, which include floral flavors packed with health properties (edible petals, either added to dishes or infused into drinks), super powders (collagen, ground turmeric, spirulina and powdered roots to name a few), functional mushrooms (immunity boosting, heart-health supportive, anti-inflammatory dietary supplements), more options in puffed and popped snacks (seaweed chips, puffed pasta) which mean lower carbs and higher servings of vegetables, root-to-stem focused eating (using the entire vegetable) and increased alternatives to soda pop (bubbly drinks that incorporate flowers and plants as sources of nutrients). These trends are also dominant in the world of pet foods, where companies are committing to make food as healthy for your pet as that which you eat for yourself. In 2017, the U.S. natural pet food sales generated $8.2 billion and are projected to grow considerably throughout the coming year.
Restorative rest: Getting more sleep is not only a trending topic for Wellness in 2018 but is gaining momentum through marketing support. The New York Times Bestseller list saw books on sleep rise in popularity last year, cannabisemerged as a leading relaxation tool (CBD oil, specifically) and weighted blankets climbed to the tops of accessory markets late last year, all in hopes of assisting consumers with increased quality of sleep and restorative rest. Healthier mattresses are also trending, with some companies using less toxic chemicals and essential oils in fabrics. This was also a trend in dog beds! Sleep deprivation is commonly tied to our obsessive use of smartphones and watching television (particularly Netflix) in bed, taking away from precious hours that should be spent sleeping for the sake of our health. Research continues to prove that sleep plays a key role in our cognitive function, our overall mental and physical health. And it's one of the easiest things you can manage when it comes to your health.
The rise of breathwork: Meditation has been prominent in mental health for many years now, with mindfulness taking a front-seat in mental health trends last year. This year, you will see breathwork emerge as the new desired activity in which to take part for the sake of your overall health. People who prioritize their mental state are constantly looking for ways to enhance their mental focus, capacity and drive. Breathwork sessions have been called the "next frontier in Wellness" by several leading experts in neurobiology and human performance, making it increasingly popular in Corporate Wellness Programs. Breathwork offers a more immediate option to attain a desired state of mind, a connectedness, in moments of anxiety or stress, as it can be done in any setting and with no outside equipment. There are many methods and techniques emerging in this popular field. Popular self-improvement expert Tony Robbins has enlisted one technique as a part of his speaking tour this year. Human performance expert Brian Mackenzie states: "You can train the muscular and cardiovascular systems all you want, but if we don't understand the role of the pulmonary and respiratory system, we are missing out on essential improvements". Watch for breathwork to emerge this year, like yoga, meditation and mindfulness have in years past.
And so, in this coming year, why not challenge yourself in one, or several, of the following ways: Use less and do more in support of our planet; find an App that can scan your beauty products to tell you whether they are clean-products; find more balance between being virtually connected and connected in person with those who matter; add taking care of your gut to your health priorities; try a new superfood in your diet – you might like it and it will do your body good; get more sleep and make that a priority; seek out breathwork sessions and add them to your fitness regime …
No matter the time of year, it is never too early, nor too late, to carve out time to restore our minds and energy, to prioritize our health and mental well-being, and to incorporate new ideas, products and practices into our own Wellness regimes. Instead of resolutions geared towards changing who you are, why not nourish yourself back to a healthy balance and go from there?