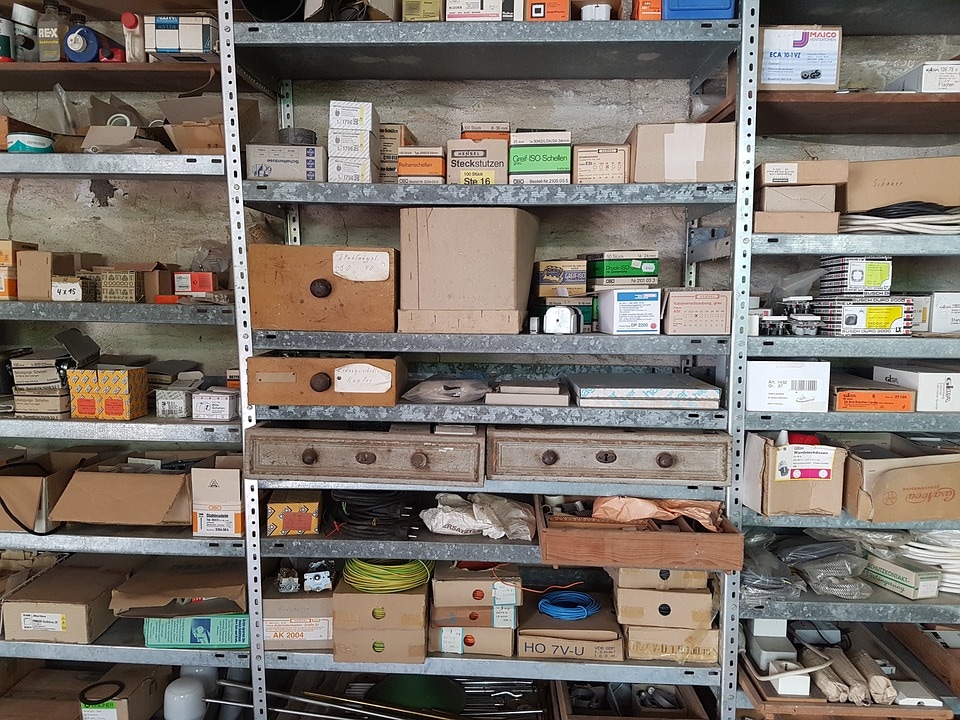 Are you constantly looking for things in your home? Do you end up buying things more than once because you forgot that you already had something but just didn't know where it was? Do you wish that your belongings were better compartmentalized?
Do you feel like you just have too much stuff?
As we approach the season of "Spring Cleaning", what better time to give your home, or personal space, a good clean-up as well as a good clean-out! Over the course of your life, you accumulate a lot of excess stuff that can really weigh you down, both physically and psychologically. For many people, the need to hang onto things is more emotional than about real necessity. While it can be hard to find time in your busy schedule to do a proper clean-out, by making it a priority and finding time, you will be saving yourself a lot of wasted time (and probably money too) in the long run. Cleaning and getting organized go hand in hand and often happen at the same time!
Here are some suggested ways to clean up your home and get organized in the process:
Write a List
Write a list of rooms or areas in your home where you know you need to spend time cleaning, sorting and pitching things out. Once you have finished each room, check it off your list. Not only does this ensure you don't miss anywhere (areas like a garage or attic may not come to mind if you simply walk around your home) but it also offers a sense of accomplishment when you can look at your list and see it getting smaller as you go! If you have a really big job ahead of you, include the days of the week when you are going to make time to complete this task so that you don't have unrealistic expectations of yourself, doing too much at one time.
Create Piles
Designate an area in your home where you can lay out your progress. Create a pile for clothing, a pile for books, and so on. You may find that some of the items around your home are not used very often and could go into storage, if you don't want to get rid of them. Putting items away is also effective in creating a more clutter-free space for you and your family. So create a pile for storage, as well as piles for the recycling, for a garage sale and for the thrift stores. This will be another method of satisfaction as you begin to see how much you are cleaning out of your home. Plus, it makes you feel good to know that you are going to be donating and/or selling things that you no longer need.
Talk to Yourself
Some items are easier to get rid of than others. For those that give you pause, ask yourself whether you really need the item? If it's clothing, ask yourself when you last wore it. Make a rule: If it was more than two years ago, donate it! If it's a sentimental item, ask yourself if it really brings you joy? You will find that in being honest with yourself, by talking to yourself about your belongings, you will accomplish much more than you expected.
Use Boxes and Bins
Once you have started to build some piles, get some boxes and Rubbermaid bins and start putting your items inside. Having your items in containers, rather than loose piles or bags, makes them much easier to transport. You can begin to store away the containers with items that you want to keep and start taking the items you want to donate to your local thrift shop. You should soon start to see newly available space as you clean out your home. Once again, this should encourage you with a sense of satisfaction and may help to propel you to keep going until the job is completed. You may also find that you want to organize things as you are cleaning and using containers around your home, such as decorative storage boxes or baskets, helps to de-clutter your living space and makes things much easier to find later on.
Remember to Pause
Be sure to give yourself a break as you work through cleaning and organizing your home. This can be a physically and emotionally draining job and by taking a break, you allow yourself time to decompress and start with a fresh mindset when you begin again. Whether you break for a walk, a snack, or even just a few stretches, allowing that interruption will give you increased productivity when you return to the job.
Reap the Rewards
Once you have finished, take a moment to savor the feeling of satisfaction in having a clean and organized home. Take your gently used items to the local thrift shop and feel proud that you are giving your things a new home, to make someone else happy. Have a garage sale with the remaining items, or put them on an on-line buyer site, and make some money for yourself. This will affirm that you made the right choice to clean up and organize your home, by giving to others and getting a little something back for you too!