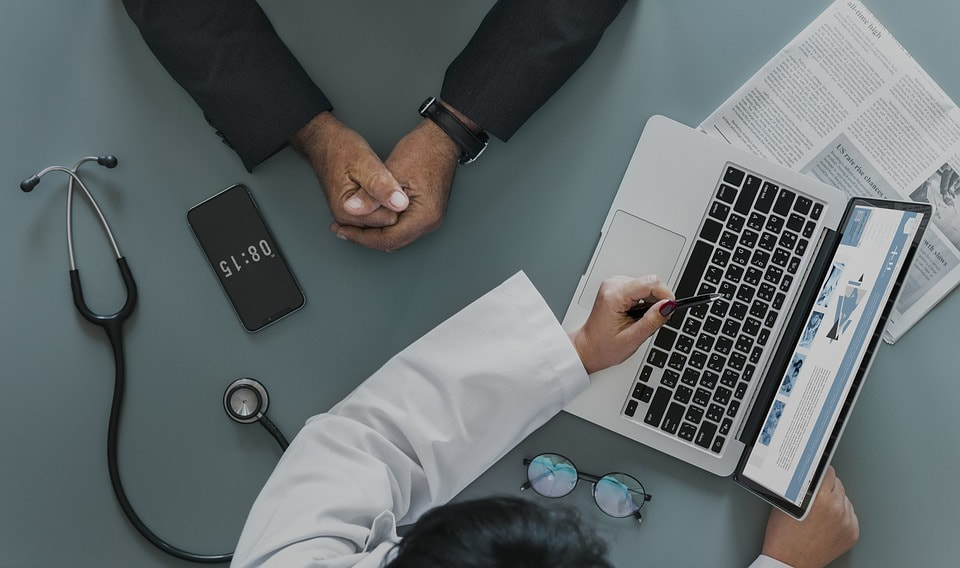 Telehealth care, defined as the provision of healthcare through telecommunications, is quickly rising in popularity, particularly in the United Kingdom, Canada and the United States. With an aim to reduce individual healthcare costs and improve healthcare access, increase employee productivity and satisfaction, more companies are using telehealth services for their corporate wellness programs, whether by phone or on-line video systems.
According to Forbes, in 2017, 75% of large U.S. based companies offered their workforce access to virtual health care compared to 48% in 2016. Today, there is an evolving precedent that is redefining how employee health is prioritized in the modern workplace.
In Canada, telehealth services are becoming the first choice for many patients seeking help for mental health issues, where licensed therapists are more readily available through a robust mental health platform on-line, particularly Skype or FaceTime.
The reasons for using telehealth are obvious: There are little, if any, wait times when going on-line for medical advice – you don't have to wait for a doctor to be accepting new patients, nor do you need to take the time to drive to the office and wait to be seen (also avoiding the germs that reside there!); you can use the services from anywhere you are – as well the services can be offered anywhere which can include remote communities where doctors are sparse; and telehealth encourages patients to be more involved in their overall healthcare, through widespread adoption methods and enabling better management of health records, fewer hospital stays, less prescription medications and reduced absenteeism from the workplace.
All of these reasons appear to suggest that telehealth care is more efficient than face-to-face healthcare, but is that really the case?
The Pros for Telehealth Care
Medical experts estimate that more than half of health-related diagnoses do not require in-person care. From this standpoint, telehealth can help to keep waiting rooms open to patients who truly require them. So to those who argue that telehealth sacrifices quality for convenience, the counter-argument can be made that telehealth aids in better quality, and expediency, of face-to-face health care through weeding out unnecessary patients who cause a back-log in the system.
Telehealth essentially enables patients to receive triage-style healthcare at the touch of a button, providing the starting point for any additional medical assistance. This also alleviates the need to visit a doctor should this initial consultation prove it to be unnecessary.
Not all workplaces have the financial capability to host on-site wellness systems and telehealth care provides the framework to incorporate additional support for employee health at the comfort of their own desk, in private, with no additional financial nor spatial requirements on the part of the employer. Telehealth reduces absenteeism from work, promotes trust and boots productivity in the workplace.
The purpose of the telehealth option is to provide a consultation service, which makes it a popular choice for those seeking mental health assistance or specialist referrals where the medical assistance is conversation-based.
The integration between telehealth services and a company's insurance provider saves hours of paperwork for Human Resources staff, as the on-line services can coordinate all claims administration, expense work and tracking.
Currently, every U.S. state offers some form of coverage for telehealth care, either through Medicaid or through requirements for private insurance providers.
​The Cons against Telehealth Care 
Telehealth care is still a relatively new model and both the knowledge about the systems and their availability is unfamiliar to most. Software Advice conducted a survey of medical consumers in 2017 and found that 72% of patients did not know whether their medical insurance covered telehealth care and 83% of those polled had never used these types of services. However, 77% said they would prefer a medical provider who did offer these services.
It is likely you would not see the same medical practitioner each time you used a telehealth-based system, preventing any form of a relationship between doctor and patient.
While telehealth is a good supplement to traditional health care, it cannot yet replace the value of a face-to-face doctor's visit as there is no physical exam.
While telehealth options are very user-friendly, there are still many people who prefer not to use modern technologies for essential services (such as on-line banking or e-mail), and they still feel more secure using face-to-face health care services.
Overall, when it comes to workplace wellness programs, as we embrace more available technologies, offering telehealth options to your employees is a positive, supplementary way to support the overall health and wellbeing of your workforce. Both the workplace and insurance companies need to circulate information about the availability and value of these programs. Pairing the benefits of telehealth with the support of an on-site wellness program is a win-win for all.
Read more about how to create an award-winning Workplace Wellness Program here.