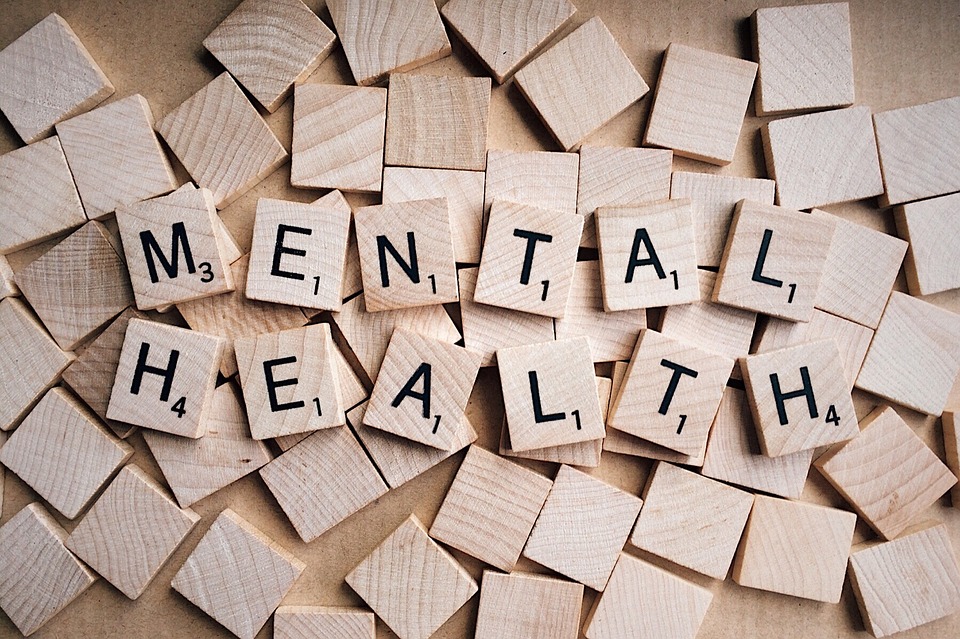 Since 1949, the month of May has been dedicated to Mental Health Awareness in the United States.
Canada also observes Mental Health Awareness Week during the month of May. For the observance in 2019, Mental Health America (MHA) has decided to focus on the connection between the mind and the body. There is no one-size-fits-all explanation as to why there is a direction relationship between weight gain and mood disorder, however, there are many factors that contribute to the interplay between mental illness and being overweight.
According to MHA, over 44 million American adults suffer from a mental health condition and the rate of American youth suffering from these conditions is rising at an alarming rate. Suicide rates among young adults are at an all-time high in the United States. And while more Americans are accessing insured care for mental illness than ever before, one in five adults report having unmet needs with their healthcare providers.  
Obesity is also at an all-time high in the United States, reportedly approaching 40 percent of the population, according to the Center for Disease Control and Prevention. 
While the CDC has reported that the most common related conditions continue to be heart disease, diabetes, stroke and some cancers, more research is proving that depression, anxiety and post-traumatic stress disorder (PTSD) are also frequently related to obesity. Both mental illness and obesity are highly susceptible to bias and stigmatization in our society.
Your mental health is just as important as your physical health, and the two work hand in hand for your overall well-being. Mental illness includes many psychological conditions with physical symptoms, but did you know that it also includes addiction, not only to substances but also to food? Binge eating, overeating and night eating syndrome have all been linked to patients suffering from depression and/or anxiety. People often use food to self-medicate their emotions and subsequently, as more and more studies are showing, depression correlates with the onset of obesity, and vice versa.
Doctors report that depression and anxiety are the most common emotional issues connected to obesity. Anxiety can lead to compulsive behavior, including eating excessively, which contributes to obesity. Depression can lead to drastic changes in appetite and decreased physical activity, causing patients to either increase or decrease their intake of food, to the point of bulimia in some cases, or in most cases to the point of excessive weight gain. Studies have found that depression is directly related to the onset of obesity and that obesity can predict the onset of depression. By the same token, successful weight loss is associated with a reduction in depression in some cases.  Women are far more likely to be affected by weight gain than men when they have poor emotional health. In addition to these findings, a significant relationship between patients suffering from PTSD and obesity has been found. According to a recent clinical study, nearly 33% of Americans who suffer from PTSD are also obese.
Binge eating is a common behavior in people who are depressed. It can be hard to determine whether one has caused the other, however, in most cases, when the depression is treated, the binge eating stops. Night eating syndrome, however, is a unique disorder because it includes an eating disorder, sleep disorder and mood disorder. People with night eating disorder consume more than half their daily caloric intake at night, when the metabolic rate is at its lowest point, while often suffering from insomnia at the same time. This condition is characterized by an unusual circadian rhythm in which people eat very little in the morning and far too much at night time, leading to rapid weight gain and often depression.
Being overweight, particularly obese, has many negative health impacts, on both your physical and mental well-being. Individuals who suffer from mental health problems are two to three times more likely to develop obesity and related health conditions, such as heart disease and diabetes. People who are living with diabetes are already at increased risk for depression, anxiety and eating disorders, particularly women. Changes in blood sugar can cause rapid changes in mood, which can lead to a condition known as diabetes distress in which factors related to diabetes (i.e. stress about blood sugar levels and/or availability of healthcare support) can cause major anxiety.
While factors vary greatly in each individual case where a person is overweight, suffering from  depression, anxiety, and other mood disorders, there is a proven correlation between these conditions. Each of these conditions will continue to intensify the others, which can create a harmful cycle that is difficult to accurately diagnose without examining all contributing health factors. If you are very overweight and/or if you feel that you may suffer from depression, it is important to seek help for both conditions. Mental health considerations must be an integrated part of your overall healthcare. Speak to your doctor about your overall health and know that support and treatments are always available to you.