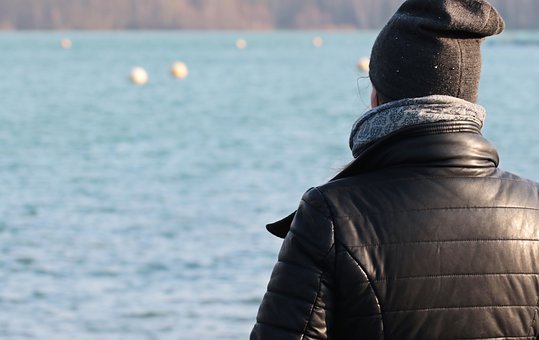 Winter is a rough season to navigate. From our emotional well-being, to our eating patterns, to the health of our hair and skin – it's challenging to survive and thrive. For the more than 100 million Americans living with diabetes or pre-diabetes, it is crucial to maintain healthy habits, despite the cold weather. Diabetes is the seventh leading cause of death in the United States, according to the most recent studies from the CDC (2105).
For those who live with type 2 diabetes, diet and exercise are imperative, natural measures for maintaining healthy blood sugar levels. And for those who are at risk of developing type 2 diabetes, adhering to a healthier lifestyle can help prevent the diagnosis. For those who live with type 1 diabetes, while insulin injections are important treatments to maintain, pairing diet and exercise is also an important part of managing this disease.
Type 2 diabetes is a world-wide concern and is alarmingly on the rise in many countries, including the United States and Canada. These same countries experience very harsh winters in many areas, and subsequently more attention needs to be paid to maintaining good health during those cold months where you may feel less compelled to take care of your health.
Diet & Exercise
Winter is a season of hibernation: Enjoying some comfort food and cozying up in front of the TV are so easy to do on a cold winter's day! But if you live with diabetes, moderation of these things is important. By including healthy plant-fueled dishes in your winter-time diet, you will better regulate blood sugar and sustain energy throughout the season. Stay warm with homemade soups, using low-sugar, nutrient-filled vegetables (such as spaghetti squash, pumpkin, broccoli, zucchini and cauliflower). Quality protein is also key, so remember to use leafy greens and seeds in your food choices. Include fiber rich foods and complex carbohydrates for maximum health benefits. Studies have shown that soluble fiber can have a significant effect on blood sugar levels in people with diabetes, decreasing levels by an average of 20 percent after meals. Fiber also helps to improve gut health. Always pay attention to sugar and processed carbohydrate levels. In doing so, you not only maintain a healthy blood sugar level but you are managing inflammatory responses and building up your immunity, which are both vital to staying healthy throughout the cold and flu season.
While to some, the winter months are not conducive to getting exercise, connecting with nature and getting active outdoors is key to maintaining good health throughout the winter. The fresh air is great for your mental well-being, not to mention the natural dose of vitamin D found in the sunshine, and there are many outdoor, winter activities for all fitness levels, from pole walking, to cross-country or downhill skiing, ice skating … even tobogganing is a great workout, since you have to walk up that hill before you can slide down it! If you insist on indoor activities instead, you can always find an indoor walking track, swimming pool, yoga class or other fitness activity that you enjoy. Studies have shown that getting regular, moderate exercise can reduce the progression of type 2 diabetes.
Boost Your Immunity
For both type 1 and type 2 diabetes, vulnerability to infection is higher as the immune responses are typically lower. The easiest, most natural ways to boost your immune system are prioritizing sleep, diet and stress management. Prolonged lack of sleep and subsequent stress responses can lead to chronic inflammation and immunodeficiency, including impaired glucose metabolism and increased insulin levels. All of these factors can contribute towards developing type 2 diabetes. Another benefit to maintaining moderate exercise throughout the winter is that it will most likely help you to sleep better.
Reducing stress is another key factor in counteracting insulin resistance. Practicing mindfulness can contribute greatly to the reduction of stress. Try starting each day with a few meditative moments in gratitude, or with journaling, and you may be surprised how that will help to set the mood for a less intense start to the day. Mindfulness has been proven to assist in sleep habits, weight management and immune responses.
There are numerous ways to embrace all the good that winter has to offer and turn what may seem like a temporary impediment to managing diabetes with a year-round healthy lifestyle into an excuse to get moving outside, enjoy the cold, and then enjoy warm, healthy meals and a good sleep thereafter!