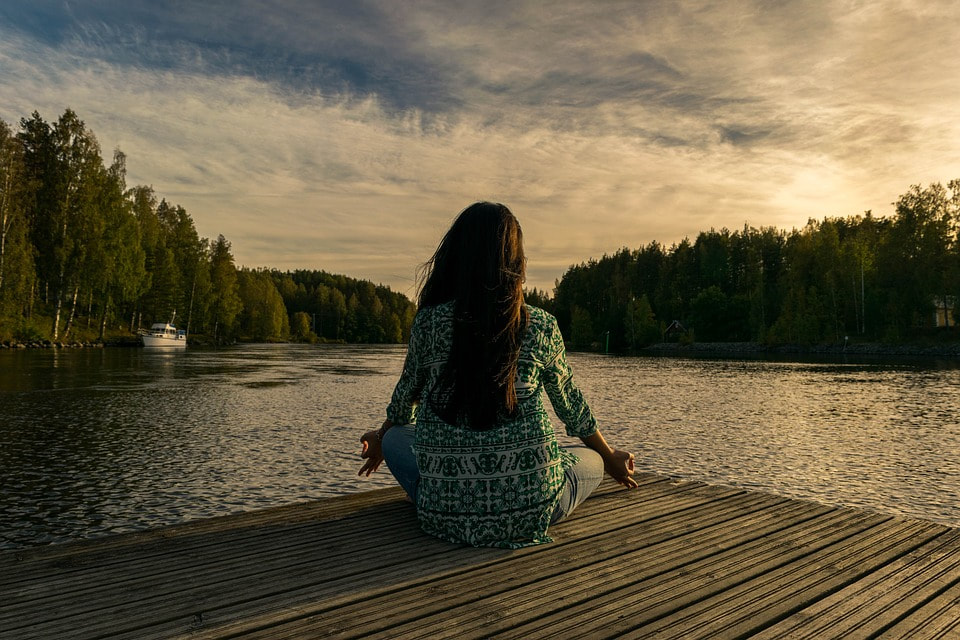 By its dictionary definition, self-care is the pro-active practice of taking action to preserve or improve your own health. And while this sounds like a simple, common-sense practice, if current statistics on increasing stress levels and the negative effects from our faster-than-ever paced society are any indicator, it seems that the vast majority do not practice much, if any, self-care whatsoever.
​Why is Self-Care Necessary?
There is a laundry list of factors that affect our mental well-being, which in turn affects our physical, spiritual, intellectual and emotional health, as has been proven by medical science. With ever-increasing and changing demands on your time, multiple roles to play in your life, higher financial obligations … (to name a few), you are constantly bombarded with reasons to be stressed. According to the American Psychology Association, American citizens are reporting their highest stress levels ever. Stress is one of the leading causes of mental illness, and, in turn, physical health conditions. This is why self-care is more vital to your health than ever before.
In addition, people suffering from mental health issues are twice as likely to have substance abuse problems in comparison to the general population. Mental illness is the leading cause of workplace disability across North America, specifically depression in the United States. And don't forget that mental illness deeply affects those who care for and/or live with those who are suffering. Self-care is something that benefits everyone.
Health organizations have dedicated several calendar observations to mental well-being and mental illness. For example, May is recognized as "Mental Health Awareness Month" in both Canada and the United States, "Mental Illness Week" is recognized as the first week of October and October 10th is "World Mental Health Day", recognized globally. More than ever before, your mental health is suffering because of your lifestyle and it is imperative that you care for yourself so that you can live your healthiest, most fulfilling life possible.
How to Practice Self-Care
How often are you giving out advice to your family members, friends and co-workers about how to better take care of themselves, as they confide in you about how stressed they are, how exhausted they are, how there are never enough hours in the day? Now ask yourself this: How often do you take your own advice when you feel overwhelmed and are running on empty?
Coined by healthcare professionals in the 1980's, the term "self-care" can encompass many things. But according to healthcare and wellness professionals, the following recommendations (complete with supplementary hyperlinks to articles with additional information) are among the best ways to take a proactive approach to your self-care:
Eat a well-balanced diet and exercise: Taking care of yourself starts with how you fuel your body so that you can use your body to its utmost potential. Remember to always eat a variety of wholesome, vitamin-rich foods, with limited portion sizes, and plenty of water to drink. Your overall health will thank you for it. And keep moving, even when you don't feel like you have the time. You can always fit in fitness, which does wonders for your mental and physical well-being.
Remember to stretch: Tension due to stress can affect your vision, cause headaches, create digestive issues and not to mention severe discomfort in your back and shoulders. Stretch every day, and often! Sitting for long periods of time is very damaging to your health. And if your budget (or benefits) permits, try massage therapy. Massage reduces psychological stress but can also reduce blood pressure and help to regulate your heart rate.
Remove toxic relationships: Create strong boundaries with people in your life who drain you. It is your choice whether you remove them entirely or you put them at a distance, but do not allow people and their problems to interfere with your own well-being. Put yourself first and you will be better equipped to help those closest to you.
Aromatherapy: Using aromatic oils in the home have been proven to help reduce the feelings associated with stress. Lavender is a popular choice for relaxation, while some prefer the invigorating scent of peppermint. Find one that works for you and burn it in candles, infusers or plug-ins throughout your home.
Spend time with your pets: Science has proven that pets have a calming effect on you. Taking time to be with your pet, whether on a walk or cuddling on the couch, will immediately improve your emotional well-being, which has far reaching, positive effects on your health.
Meditation: This method of mental and emotional training is used to cultivate balance and inner well-being. By training your mind to be more aware of your thoughts, thus increasing self-awareness, you can begin to create a shift towards a more streamlined thought process, reducing the chaos in your mind, ultimately changing the way you live. Over time, you become more empowered to manage stress with a clearer, stronger psyche.
Get more sleep: Quantity and quality of sleep matter. Sleep has a direct impact on your physical and mental health. Experts recommend 8 hours of sleep a night for the average adult. You can read more hereabout how to start getting more sleep tonight. And if you are limited with nighttime sleep, napping, when done properly, can help keep your brain in top-shape.
Organize yourself: Studies have shown that by keeping your home and workspace tidy, you immediately feel the gratification of organizing your chaos. By reducing clutter, you can instead focus on the tasks at hand rather than the mess itself. Prioritizing your time and To-Do lists will also bring immediate, positive results. This is a very individual activity, but once you are organized, you will find that more elements of well-being will fall into place.
Practice Gratitude: Using a Gratitude Journal or Gratitude Jar is an excellent way to remain mindful of things for which you are grateful. This practice releases happy hormones in the brain and helps to cultivate and sustain joyous positivity. The act of writing things down also forces you to relax and take moments out of your day to focus on something good. Recent studies have proven that grateful people are more fulfilled and more at peace within themselves.
Using mantras: Repeating affirmations, ideally in front of a mirror so that you can see yourself and visualize as you speak, helps to cultivate self-love and compassion. Researchers have proven that the more you repeat something to yourself, the more you will believe it, which has a strengthening and calming effect on your psyche. Start this practice tonight and watch your intentions begin to manifest.
Detox from digital screens: You are guaranteed to find more time to care for yourself if you begin to make the conscious choice to put down your phone and turn off the television. Mindless scrolling through TV shows or on the Internet (apps like Facebook, for example) swallows up more time than you realize and also prevents you from falling asleep. That precious time could be much better spent on making your life feel more complete.
Get outside: Exercising indoors is great, but moving your body outside has been proven to scientifically change your body chemistry, releasing more happy endorphins and significantly improving your mental clarity.
Do what you love: When you find those available, self-care moments, spend them doing what you love. Whether it's coffee with a friend, reading a book, going for a walk with your dog, taking a long, hot bath, painting, enjoying an adult coloring book, reading the newspaper … use your down time for you. This mental re-set better prepares you for handling your daily tasks.
Talk to someone: For people who are struggling with more serious mental health issues, it is important to talk to your family doctor and seek professional assistance. There are endless resources out there for you to use, from health coaches to psychotherapists. You should never have to cope on your own if you feel your stress level is unmanageable.
The Ultimate Results
Ultimately, if you practice self-care consistently in your like, you should find the following positive results:
Increased self confidence
Stronger feelings of fulfilment
Lower blood pressure
Greater ability to relax and remain relaxed
Calmer mind
Able to fall asleep faster
Feel physically and emotionally stronger
Weight loss
Better able to live in the moment
Stronger immune system
Increased productivity in the workplace and at home
Feelings of happiness and joy
Through the practice of self-care, you should ultimately feel more resilient, better able to adapt to change and mentally equipped to manage stress. Remember self-care as a vital part of your health regimen and your overall health will be significantly improved.