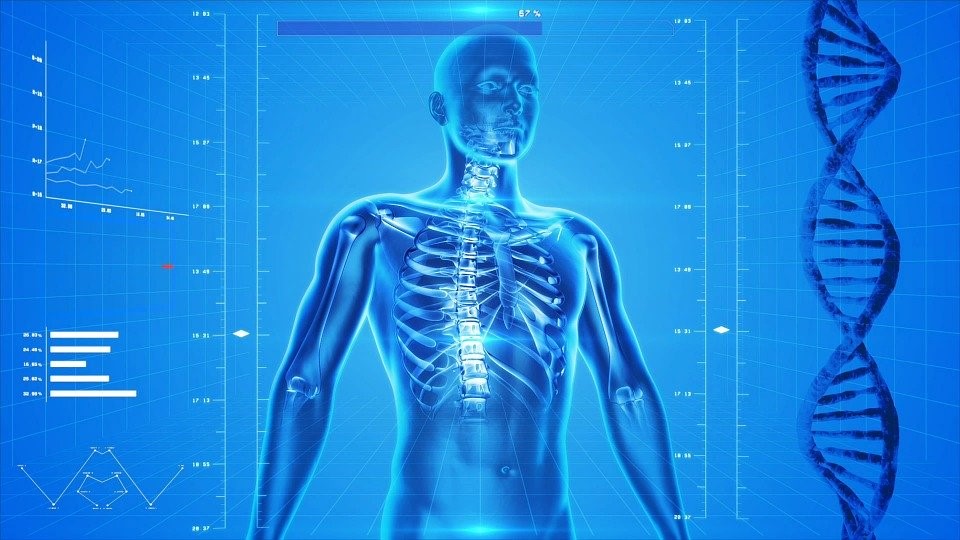 You already know the infection rates and mortality numbers on COVID-19. They are headline news every day. But did you know that this coronavirus has many other serious health complications?
The coronavirus strikes the lungs, causing respiratory failure and pneumonia. In one of every five patients, COVID-19 leads to multiple organ failure. Yet reports are emerging of several other ways in which coronavirus affects the body, some more common than others.
How Covid-19 Attacks the body
COVID-19 begins as a respiratory virus, causing flu-like symptoms. Many cases have led to pneumonia. For many patients, the virus causes permanent scarring in the lungs.
In rare cases, a patient's immune system creates something called a cytokine storm. In this immune response, the body releases an abundance of immune cells (called cytokines) which kill off anything they can find in the body. This response creates severe inflammation, weakening blood vessels and causing fluid to leak into the lungs, triggering respiratory failure. A cytokine storm often leaves lasting damage to the liver and kidneys and can initiate multiple organ failure.
Heart Complications Caused by Covid-19
In addition to causing lung damage, COVID-19 is causing cardiac injury in one in five patients. In even more rare cases, it causes unexplained myocarditis – inflammation that weakens the heart muscle.
Scientists in China recently conducted research on the virus's effects on the heart. They found that the coronavirus can insert itself into the heart. The American Heart Association says they have yet to see a biopsy showing the virus right in the heart. However, viruses enter cells through protein-based receptors. Coronavirus enters the heart through the same type of protein receptors it uses to enter the lungs. Viruses including HIV and chickenpox can also infect the heart muscle. This new research indicates the coronavirus can attack the blood vessel lining.
Respiratory viruses, such as coronaviruses and flu, can interfere with the oxygen supply to the organs. An infection can also cause arteries to narrow and lower blood supply to the organs, including the heart. The heart's response is to work harder, which can then lead to cardiac arrest.
The impact of COVID-19 on the heart is causing confusion about the classification of the virus as respiratory or also cardiovascular.
Covid-19 and Blood Clots
There have been many cases in which COVID-19 causes unusual blood clotting. This can occur due to infection damage to the blood vessels, or from patients being immobile in hospital for too long, or caused by systemic inflammation. All these are playing a role for coronavirus patients.
Cytokine storms can also worsen inflammatory disorders that clog arteries, which is why patients with pre-existing heart conditions are at greater health risk from COVID-19.
In an April article from the Washington Post, doctors reported several abnormal ways in which blood clots are occurring in patients with COVID-19. These include hundreds of micro-clots forming in the bloodstream, clots collecting in the lungs, and clogging dialysis machines for patients with kidney disease.
This increased blood clotting has been linked to young patients suffering from COVID-19 and experiencing strokes. The connection between strokes and coronavirus was first observed with SARS and is now seen in young patients with this coronavirus as well.
The Hospital of the University of Pennsylvania is reporting three times as many COVID-19 patients suffering with blood clotting in the ICU versus patients without the virus. The American Society of Hematology is searching for answers as to why blood clotting is causing havoc with coronavirus patients.
Inflammation of the brain can be caused by Covid-19
There is a link between patients with COVID-19 and inflammation of the brain, known as encephalitis. In more rare cases, there may be a link between the virus and Guillain-Barre syndrome, in which the body's immune system assaults the nervous system. In some cases, this inflammation can cause flu-like symptoms. In more severe cases, this can cause seizures, paralysis and a confused state of mind.
Many viruses can cause encephalitis, including SARS, herpes and rabies. Like a cytokine storm, an abundance of immune cells can destroy brain cells and cause lasting damage. For patients with COVID-19, the cause remains unknown.
Covid-19 Related Skin Conditions
A wide range of inflammatory symptoms have caused several unexplained skin conditions in patients with COVID-19. It is not uncommon for viruses to cause rashes, either by attacking the skin itself or through an immune response.
Dermatologists are reporting an increase in patients with red or purple lesions on their toes and fingers. This may be due to micro-clots or inflammation of the blood vessels in those locations. This condition is known as COVID Toe. However, it has been reported in both patients with the coronavirus and those who have tested negative for both the virus and the antibodies. 
Scientists have also seen an increase in the skin condition called Kawasaki disease. This is a rare condition that causes inflammation in the blood vessels throughout the body. The symptoms include full body rashes, swelling, abdominal pain, bloodshot eyes and diarrhea. There are several global cases of this disease involving young children. In rare cases, this disease can cause severe heart complications. Doctors at Boston's Children's Hospital say this disease is rare and that much more research will be conducted to determine the disease's connection to COVID-19.
Reducing the risk of contracting Covid-19
While these effects on the body are cause for concern, researchers remind us that our ultimate focus should remain on prevention of COVID-19. Everyone should continue to practice social distancing, proper hand washing, wearing masks when out in public and remaining vigilant at all times.
It is more important than ever to maintain your own overall health. Having a strong immune system is one key way to remain healthy at all times. Regular health screenings through your Corporate Wellness Program will help you to model healthy practices for your employees. Annual workplace flu shot clinics are another way in which you can offer your employees the tools they need to stay healthy.
Midland Health is offering Corporate Wellness Services for employers during the COVID-19 crisis. Click here to request your free quote.
We are also conducting infrared temperature screenings for employees before starting their shift.
Please ask for Jo at 414-378-2436 for details.