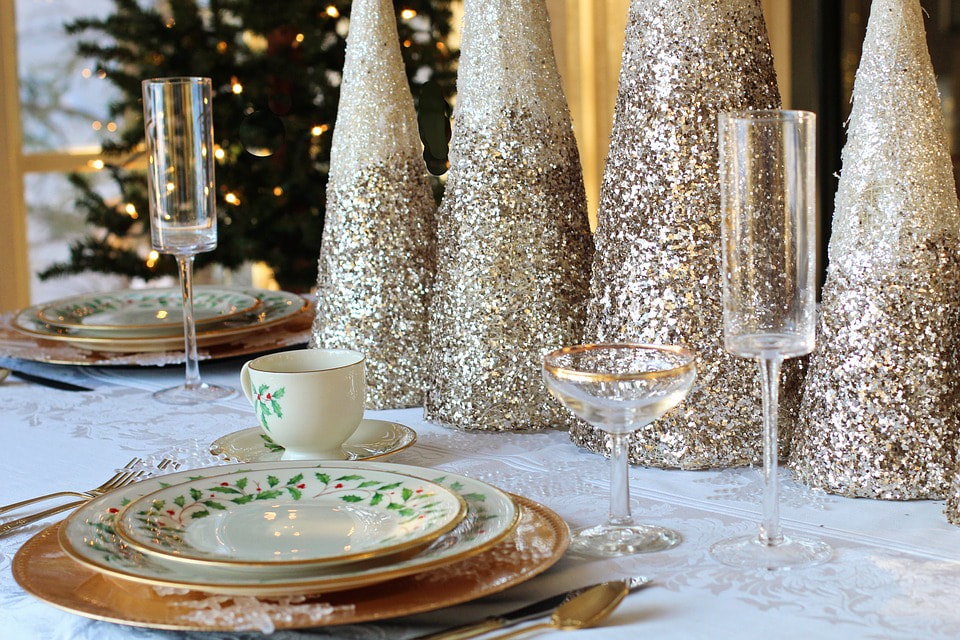 Not only are the holidays the "most wonderful time of the year", but they can also be the most stressful time of the year. Between the shopping, rushing, cleaning, visiting and cooking, just to name a few, it's no wonder that the holidays can bring on stress like no other season. This stress can lead to headaches, neck and body pain, elevated blood pressure and depressed immunity, along with many other ailments.
For the sake of your mental health, here are some holiday hacks designed to help you save time in the kitchen as you prepare your holiday feast. That time can then be better spent on much more important things, like having the time to truly enjoy your company … or perhaps to enjoy a quiet cup of tea with a book before company arrives!
Prepare Ahead
Many side dishes can be prepared a day or two in advance, sometimes frozen until serving day. Run through your menu a few days in advance and look for opportunities to save yourself from doing too much at once. This can also include preparing the kitchen utensils you will need, as well as lining up recipe cards, getting things ready and put in one place for easier access the day-of.
Cook in your Sleep
There are several recipes on-line for cooking your turkey overnight. This holiday hack will not only save you time on the day of your big meal but also oven space, enabling you to prepare other side dishes more comfortably.
Use a Microwave or Slow Cooker
By using your slow cooker for things like mashed potatoes or other vegetable dishes, you have more space and time to prepare oven-necessary dishes. By utilizing your microwave, to heat up vegetables, rolls, gravy, even to cook potatoes or other side dishes, you are saving both time and energy.
Skip the Dishes
If finances permit, why not cater your holiday feast? While this will undoubtedly cost you more money, it will certainly save you lots of time. Many companies provide pre-cooked meals and there are services available for the provision of dishes, cutlery and even delivery. Use what works for you.
Change Your Style
Why not host a pot-luck style holiday dinner? Or go buffet style? Pot lucks offer a wider variety of foods for all guests and are much less work for the host. Or go with a buffet-style dinner instead, to save you time on plating and serving. Both of these choices are a change from the ordinary and enable your guests to have whatever they really want to eat for the holidays. Another option is to host an Appetizer or Dessert party instead of a dinner. These are best with the pot-luck style idea, to save the host both time and money, and will engage your guests in the theme of the party. Many appetizers and desserts can be made ahead of time. Take a break from the ordinary and expected this holiday season and try something different. You just might start a new tradition in the process!
Save Your Bones
This last tip is not so much about saving you time during the holidays but will save you time in the New Year, as you undoubtedly vow to eat more healthily and mindfully after the holidays. Save your turkey bones for bone broth. Bone broth, an excellent source of collagen, is one of the best ways to employ your holiday scraps (bones aren't good for most dogs anyway!), as broth helps the body to fight off colds and flu, aids with gut health, reduces joint pain and inflammation and is great for your skin! You can use broth in recipes or drink it like soup. You can even save some in ice-cube trays for use further down the road. However you use it, save your bones this holiday season.