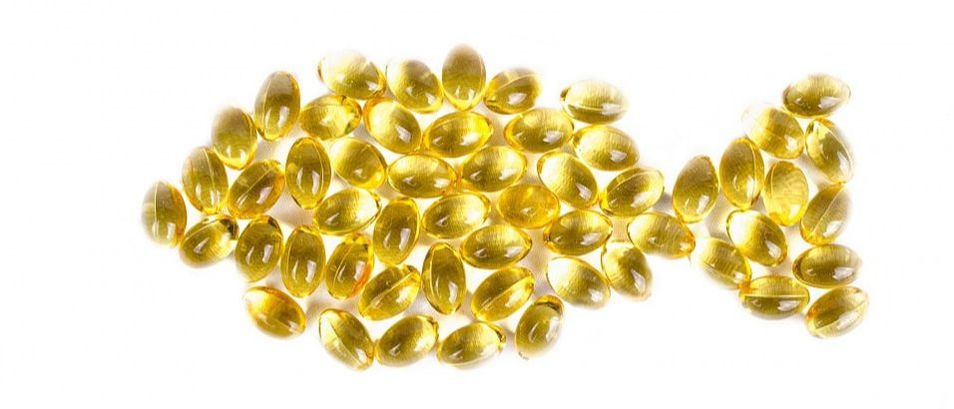 These days, we are bombarded with suggestions from our doctor, friends, television commercials, etc. to try this supplement and try that supplement. It can be challenging to know what to take for the maximum benefit to your own health. More and more naturopathic doctors are recommending fish oil supplements to help optimize your overall health. And what's more, the benefits of fish oil when it comes to your physical fitness may surprise you!
The omega-3 fatty acids in fish oil are remarkably holistic. Fish oils include both EPA (eicosapentaenoic acid, which is used to treat age related macular degeneration, high blood pressure in pregnancy (eclampsia), Alzheimer's, heart disease, several mental illnesses including depression, and diabetes, to name a  few) and DHA (docosahexaenoic acid, critical for optimal brain health at all stages of life), which, when taken in combination such as in fish oil supplements, can be used to prevent and reverse heart disease, decrease irregular heartbeat, to treat asthma, cancer, menstrual problems, allergies, migraine prevention … the list continues!
Heart Health
What is commonly known as the Mediterranean Diet is widely accepted as a heart-healthy diet. It is a diet that is rich in fish and soared in popularity after anthropologists linked the low incidences of cardiovascular disease among the Inuit people of Greenland whose diet consists largely of omega-3s. Researchers have proven that both EPA and DHA, the compounds found in fish oil, have a significant impact on reducing the risk of heart disease, high cholesterol and high blood pressure.
Weight Management
Incorporating fish oil into your diet can help to promote a healthy body weight by increasing your metabolism. Research has found that diets low in omega-3s are often paired with a high body mass index (BMI). Through the use of fish oil, dietary experts suggest you can prevent the build-up of fat while suppressing your appetite. 
Reduce Inflammation
More recent studies have shown that implementing fish oil in your diet can reduce joint pain and help to prevent rheumatoid arthritis. Omega-3s can help to lubricate joints in the body, regulate the immune system and fight off inflammation, all of which are leading reasons for an increasing number of studies on using fish oil to ward off joint pain and disease.
Build Muscle
Fish oil has been found to support the relationship between insulin and muscle protein synthesis, which is imperative to building muscle. While protein is widely accepted as the most important ingredient to fueling the body through fitness, the insulin is equally important to transport that protein to the right places. Not only do fish oils help to build muscle, they also aid in maintaining that muscle, preventing degeneration through reducing cortisol levels throughout the body. Cortisol is responsible for stress and when consistently elevated, it can cause a breakdown of both your muscle tissue and your mental stability.
Enhance Mood
Mental health is an increasingly popular wellness topic. Continental populations where the diets are rich in seafood show not only an increased cardiovascular health but also distinctly lower levels of depression. Researchers believe that omega-3s assist in the regulation of serotonin levels in the brain. And while serotonin is typically known as a natural mood stabilizer, serotonin production and regulation is also responsible for more rapid healing, maintaining bone health, a reduction in depression and regulation in anxiety, to name a few benefits. Scientists continue to study the impact of omega-3s on mental illness. DHA, when taken alone or in combination with EPA in fish oils, also improves memory function.
Keeping Strong
The Journal of Nutrition, Health and Aging supported a study in which 3,000 women demonstrated that the consumption of fatty fish was directly linked to an increase in grip strength. Another study showed that by taking a daily fish oil supplement, walking speeds were significantly increased due to an improved physical performance.
Healthy Bones
There are several supplements that support bone health, such as calcium and magnesium, but don't forget to add omega-3s to that list. Scientists report that increased levels of red blood cell omega-3 levels can reduce the risk of fractures and promote bone density, as well as aiding in overall bone health and strength. While your muscles are an important element of overall fitness, your skeletal system should never be ignored. 
Fish oil, ideally, should be incorporated into your diet through foods that are rich in omega-3s, such as salmon, walnuts, mackerel, oysters, flax seeds and chia seeds. Supplementation is the next best thing!