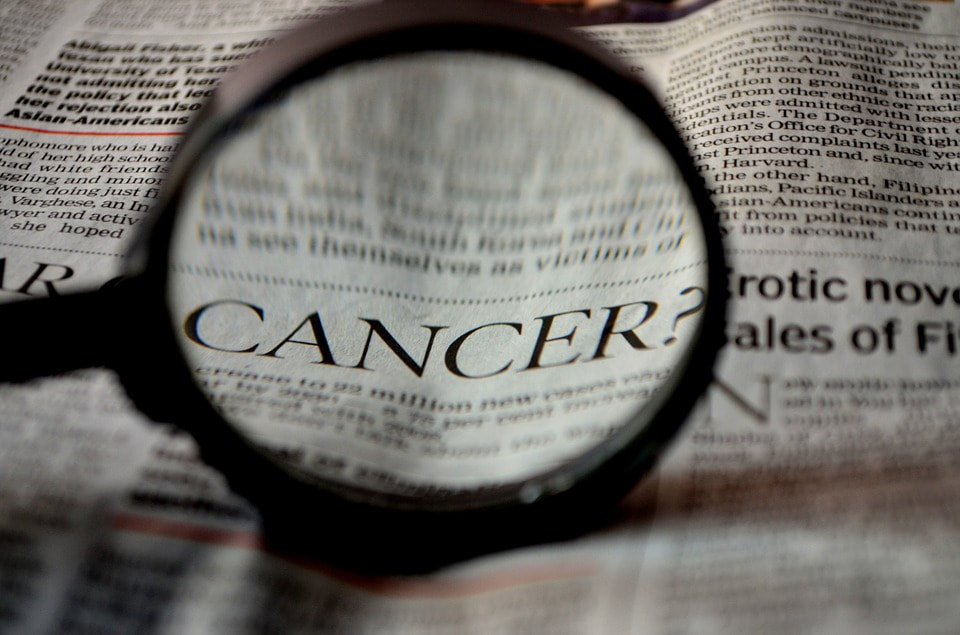 The month of June has been designated to raise awareness about cancer, but this is a disease that requires your year-round attention. There are more than 200 types of cancer and risk factors are many: genetics, environmental exposures, lifestyle choices and different infections are all possible causes. According to the American Cancer Society, there will be an estimated 1.7 million new cancer cases diagnosed in the United States in 2018 and 609,640 deaths due to cancer. Approximately 15.5 million Americans are currently living with some form of the disease, with breast, lung, prostate and colon topping the list.
Let me be clear: Cancer is not fully preventable. That being said, there are many things you can do to help reduce your risk of contracting a form of the disease. The World Cancer Research Fund reports that 70% of risk reduction can be achieved by following and maintaining a healthy diet, being physically active every day, limiting alcohol consumption and eliminating use of all tobacco products. This is a significant statistic and one that you cannot afford to ignore.
Eat sensibly & with intention
You know how important it is to eat healthily, for your weight management, heart health, etc. but keep in mind that eating sensibly is also a pivotal part of reducing your risk of cancer. According to a report by the World Cancer Research Fund and the American Institute for Cancer Research, which reviewed over 7,000 global studies on cancer, related to lifestyle (linked at the end of this article), there are four key things to follow in your diet:
Eat whole foods, notably plant-based foods (organic is always best, to avoid cancer-generating pesticides), nuts and seeds, whole grains, chickpeas, lentils and beans, and a diet rich in fruits and vegetables. Limit or eliminate processed foods whenever possible. There are many foods that help to fight cancer, such as using turmeric, certain types of mushrooms, vegetables from the brassica family (i.e. broccoli, kale, cabbage, Brussel sprouts) and drinking green tea;
Limit alcohol consumption or eliminate it entirely;
Limit foods with high sugar and calorie content, again processed foods and refined fats. Remember that many beverages also contain a high sugar and/or calorie content, so read your labels;
Limit red meat intake (the recommended amount is 300g or 11oz per week) and reduce intake of processed meats. Meats contribute to cancer risk through provision of fats and act as a means to transport carcinogenic products from the cooking process, smoked meats in particular. Fish are an excellent alternative, thanks to the high content of omega-3 fatty acids.
As with any healthy lifestyle, an overall, well-balanced diet of whole foods is the healthiest choice.
Get active & stay active
The World Health Organization reports that consistent physical activity can help to prevent one-third of the annual 7.6 million cancer-related deaths across the globe. Ideally, you should try to include physical activity into each and every day, for a minimum of 30 minutes. And to take that ideal a step further, exercising outdoors in nature helps to maximize the benefits from exercise. Regular exercise helps to reduce inflammation, supports immune function, supports mental well-being and improves insulin sensitivity, all of which play a role in cancer prevention as they all work towards a healthier, stronger you.
Finding time for physical activity does not have to be a chore – there are many ways in which you can incorporate fitness into your busy schedule. Read here for more tips and strategies for Fitting in Fitness. And always speak to your physician before starting an exercise routine for the first time.
Quit smoking
According to the CDC, cigarette smoking is the leading cause of preventable disease and death in the United States, contributing to more than 480,000 deaths per year. Currently, an estimated 37.8 million adults in the U.S. are smokers and more than 16 million Americans live with a smoking-related disease. Smoking rates are decreasing but at alarmingly slow rates. People cite difficulty in quitting smoking as the leading reason why they smoke. There are countless resources to help you quit smoking, available on line or through your medical doctor. Make quitting smoking a part of your workplace wellness program, offering support and incentives to your employees and/or coworkers. When someone quits smoking, it positively impacts everyone around them. 
In addition to these recommendations to reduce your risk for cancer, ensure that cancer screening is a part of your regular medical care. Screening and early detection are vital to keeping you healthy. For more detailed information on how you can prevent cancer, visit this link to the study, from the World Cancer Research Fund, entitled: Diet, Nutrition, Physical Activity and Cancer – a Global Perspective.