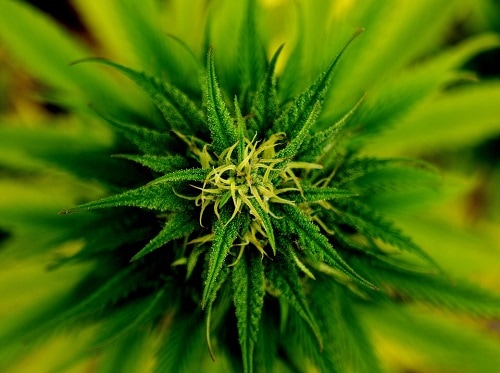 Marijuana is getting a makeover, in more ways than one. In light of the increasing research that offers support for the plant's healing properties, the Wellness arena is taking notice, and many companies, and investors, are jumping at the opportunity to rebrand the herb's image into products that shine a new light on this often denounced, ever-expanding culture.
The Marijuana Make-Over
For those of you who are following this trend, red eyes amidst a cloud of smoke are no longer the unhealthy image that marijuana brings to mind. Instead, visions of edibles wrapped in neat packaging, oil-infused teas, vaping, or hemp-based skin care lines are now more common. The way in which the plant is grown is undergoing an evolution as well, as farmers discover organic means to cultivate it more naturally, using sunlight and free of pesticides. Even the plant's name, marijuana, is being rebranded. What was once frequently known as weed, dope, grass, pot … the list goes on, is now referred to most commonly as cannabis, which is actually more scientifically representative of the plant.
There have been many studies on the effects of marijuana use, including studies on various extracts from the plant. The extract CBD (cannabidiol) in particular, one of many cannabinoids present in the cannabis plant and the second most abundant after THC, has been shown to have many remedial properties and is popping up across the Wellness scene. CBD-infused teas are appearing in some wellness bars, boasting beverages high in nutrients and vitamins, as are THC-infused fruit juices.
Cannabis and the Wellness Trends
Perhaps the most surprising area in which cannabis is trending is in beauty products. A company called High Gorgeous has created an entire cannabis-inspired line, to relax your "mind, body and soul". They are marketing products such as THC-infused chap sticks and CBD-infused bubble bath. Other companies are following this trend with products such as hemp sunscreen and body lotions. Some of these topical products also qualify as part of the "medicinal marijuana" category as they offer anti-inflammatory and/or pain relieving properties based on their cannabis derived ingredients.
Edible products that were previously lacking informative labels are now being rebranded, featuring dose and detailed ingredient information, not to mention attractive packaging. Cannabis is available in a wide range of edible products, from sweets like brownies and cookies, to breath mints, to freeze-dried fruit snacks that you can take with you anywhere. Cannabis confectioners are creating a variety of CBD and THC-infused chocolates that appeal to the masses.
Some companies are producing "stash bags". These attractive backpacks and purses with hidden compartments are designed specifically to hold a variety of cannabis products. Not only are these compartments hidden but they are also made from materials that can promise the scent of your stash will remain undetectable.
Organically Grown Cannabis
In recent times, the way in which the marijuana plant is being grown has undergone a significant make-over. In the era of organically grown preferences, cannabis is no different. Growers have found ways to cultivate the plant in sunlight, rather than indoor greenhouses, and have been growing cannabis outdoors, without the use of pesticides. Studies have shown that cannabis grown in the sun has a higher level of terpene, which determines the smell and taste of the plant, making it more attractive to users. Some companies are utilizing this preference to their advantage when it comes to new ways to market the plant.
One Canadian company called Top Leaf boasts 100% organically grown cannabis, from top licensed producers, for medicinal use, that can be purchased through mail order. Some of their unique products include a potent oil called Phoenix Tears, high in both CBD and THC, that can be used medicinally, or recreationally in foods or baking. They also offer all-natural, organic soft candies. The company's mission statement is "Building Community through Cannabis", which is a testament to the fact that public acceptance is growing. Companies like this one are ensuring that as cannabis heads further into the mainstream, there are safe, reputable ways through which people can discover new ways to appreciate cannabis. The mail-order aspect is becoming increasingly popular across North America.
Medicinal Use
People have been using cannabis for medicinal purposes for thousands of years. Anthropologists have traced one of the earliest references to marijuana's use in medicine to the Chinese Emperor Fu Hsi, back in 2900BC. Since that time, use of the plant has grown exponentially to what has now become a true cannabis culture. Inspired by eases in drug regulations surrounding cannabis, investors are taking note and putting their money on this trending market.
Since cannabis has long been criminalized, many medical studies have been held back. However, an increasing volume of scientific support for the use of cannabis in medicine has shown that it boasts numerous medical benefits. It contains significant analgesic properties to help with pain management, as well as anti-inflammatory properties that have been used to treat conditions such as colitis, arthritis, menstrual cramps and even severe allergy symptoms in some studies. Cannabis is used widely today to alleviate the pain from many debilitating conditions and diseases, such as Epilepsy, seizures, chronic headaches, Multiple Sclerosis and Tourette's. Due to its neuroprotective and antioxidant qualities, cannabis has been shown to slow the development of Alzheimer's disease. And while many benefits of cannabis are still being discovered, there is an increasing amount of research to support its benefits for psychiatric symptoms, helping to boost mood and sleep, decrease anxiety and treat bipolar disorder. However, whether cannabis truly improves mental health long-term is still inconclusive in medical studies.
Cannabis is used more commonly to treat glaucoma (it reduces pressure on the ocular nerves by 30%). It can be used to treat nausea and vomiting associated with cancer (chemotherapy) and HIV/AIDS by reducing symptoms and increasing appetite, and by this same token is used to treat eating disorders through appetite management. Cannabis introduces a more positive state of mind, which will help with any form of healing, whether from illness or disease, and contributes to its purposes in medicine.
The effects of cannabis on the mind are constantly under study. However, it has been proven to open passages in the brain that are typically closed or infrequently accessed. Some controversial therapies are experimenting with cannabis use for couples-therapy, as it opens up your ability to reason and diminishes ego. Another experimental therapy involves using cannabis to access the opposite side of the brain from what is more commonly used by an individual. For example, for someone who is more analytical, they are given the opportunity to access a more creative side, and vice versa. This is allowing users to access parts of their psyche that were previously locked by the conscious mind. Patients suffering from PTSD are also experimenting with cannabis-related therapies as veterans become one of the most supportive demographic groups for the plant.
Alternative Solutions
A controversial argument for cannabis is that it can replace opiates to treat pain. Opiate is a pharmacology term used for drugs that are prescribed to treat a variety of ailments. These drugs can have high abuse potential and many addicts can suffer fatal consequences. Cannabis is seen by many as a much gentler and safer alternative. There have never been any reported deaths in the US attributed to cannabis, unlike opiates. Ironically, tobacco and alcohol cause hundreds of thousands of deaths per year and yet they are both still more socially acceptable than cannabis.
A relatively new series of studies is focusing on cannabis as the next antibiotic. Because bacteria evolve so quickly, and because we use prescribed antibiotics frequently, our bodies are becoming increasingly resistant to antibiotics. Cannabis has been found to have significant anti-microbial properties and has also shown the ability to combat bacterial infections that cannot be properly treated with antibiotics. CBD oil has been found to be highly effective against antibiotic resistant bacteria, and more so than any antibiotic currently available. Topical products containing cannabis can be used not only for pain management but also as an anti-inflammatory and to fight infections.
Dispensaries and Wellness Spas
Dispensaries are no longer the shady places they once were. With new, sleek storefronts, eye-catching window displays and marble countertops, some dispensaries appear more like high-end boutiques, dispensing a wide range of cannabis products in attractive packaging.
Cannabis is becoming more and more integrated with the Spa industry too, where THC-infused oil massages are increasing in popularity, as well as cannabis-inspired yoga studios. Both topical and ingestible products are trending in beauty treatments and are also marketed to enhance the yoga experience. Some Wellness bars, where gyms and spas offer refreshments to clients, are also getting on board, offering hemp smoothies and refreshing edibles after a workout.  
Companies have started marketing "Cannabis Tourism" to people who are not necessarily engaged in the cannabis culture (yet), but who are interested in learning more about this way of life. In areas where cannabis is legal, some companies will offer wellness retreats to travelers, including visits to spas that use cannabis treatments, tours of medical dispensaries for those who are unfamiliar, and tasting tours of locations that serve beverages or foods enhanced with cannabis.
In Contrast 
While there is increasing support for cannabis in the arena of wellness, there is still evidence to the contrary.
Marijuana causes a break in the synaptic continuity of the mind, impacting short term memory.  This can cause what is often described as a "spaced out" effect in the user, increasing forgetfulness and mindless wandering. This effect is short-lived and will wear off once the effect subsides. However, it can impact the ability to follow conversations, and have more serious implications such as the operation of machinery, including driving. For people who use marijuana over long periods of time, it can diminish your motivation and cognitive responses. Use of the plant temporarily weakens the ego, which, with excessive and prolonged use, can lead to diminished ability to self-motivate.
Marijuana can also cause panic and paranoia. Because the plant exaggerates emotions, anything from a sudden noise to an illusion in reality can make you feel anxious. For this reason, it is recommended that you not participate in use of any kind when you are already feeling anxious or unsettled.
For some people, marijuana can become addictive. Because it is a mind-altering substance, it can make you feel more relaxed or help you to forget your problems and some people use it as a constant source of escape from their own mind. However, studies have shown that it is an easier substance to stop using, when compared with other addictive substances, such as caffeine, sugar, cigarettes or alcohol.
​
Legalization 
According to the Governing Data website, there are currently twenty-six states, and the District of Columbia, that currently have laws broadly legalizing marijuana in some form. Three more states have recently passed laws permitting the use of medical marijuana. Seven of those states, including the District of Columbia, have legalized marijuana for recreational use. Furthermore, a number of states have also decriminalized the possession of small amounts of the plant. In 2015, Uruguay became the first nation to legalize possession. Next year, in mid-2018, Canada is set to legalize marijuana nation-wide, with some restrictions to be announced.
For wellness purists, the trend towards cannabis in such a variety of products can be hard to digest. For many, using hemp seeds in salads may be the deepest they will ever delve into this trend. But estimates suggest that one in five Americans smoke marijuana. There are no statistics available yet on how many use the herb in other ways, but with this trend on the rise, those statistics will come soon. While more men partake in marijuana use in America than women, the numbers are fairly gender neutral in Canada. Four out of five Americans support legalization in some form. No matter where you sit on this issue, there is increasingly compelling evidence that cannabis is definitely a lot more interesting and useful than we gave it credit for previously.