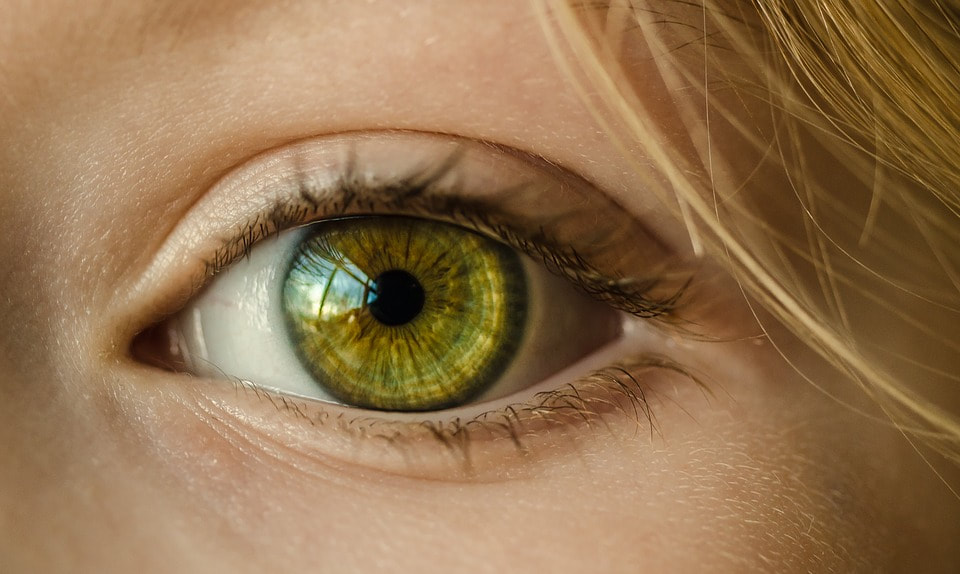 Prevent Blindness America has designated April as Women's Eye Health and Safety awareness month. According to the National Eye Institute, two thirds of blindness and other visual impairments worldwide occur in women. This is due to several factors, most notably that women typically live longer than men and that women experience more hormonal fluctuations, the latter of which also contributes to a higher susceptibility to the condition known as "dry eye". Cataracts, glaucoma, diabetic retinopathy and AMD (Age-Related Macular Degeneration) are the four leading eye diseases in the country.
The eyes offer tremendous insight into the internal health of your body. Decades ago, researchers discovered that monitoring eye health can identify the risk of stroke and, more recently, early stages of Alzheimer's disease. Embryology, which studies brain development, states that in early child development, the eyes are formed in the brain tissue, and so the connection between the eyes and brain function is fundamental.
The three best ways to maintain good eye health are to receive regular eye exams, eat a healthy and balanced diet and to quit smoking. And if you wear contacts, adhere to correct hygiene and safety precautions to better protect your eyes. There are several foods you can eat to help promote the health of your eyes.
Leafy Greens
Leafy green vegetables contain the most important nutrients for your eye health: lutein and zeaxanthin. These two nutrients are found in high concentrations in the macula (the part of the eye responsible for visual activity and color vision) and eating foods rich in these nutrients can help to prevent cataracts and macular degeneration. Lutein and zeaxanthin also have important antioxidant function in the body, helping to guard against free radicals – cell destroying molecules that play a role in many diseases.
Salmon
This fish is a powerful source of omega-3 fats, which are an essential component of good eye health. Including salmon in your diet can help to prevent dry eye syndrome, which occurs when the eye can no longer produce enough tears to hydrate itself, a condition which affects an estimated 3.2 million American women. The nutrients and healthy fats found in salmon can also help to prevent age-related degeneration of the eye.
Carrots
Remember when your parents used to tell you that carrots would help you see in the dark? That wasn't entirely untrue! Carrots are high in beta-carotene, a form of vitamin A, which is crucial for eye health as it helps to inhibit inflammation. Carrots also contain lutein.
Eggs
Like leafy green vegetables, eggs also contain the important nutrients lutein and zeaxanthin which are key antioxidants for overall eye health. Omega-3 fatty acids can be found in eggs as well, which reduce the damage caused by high pressure on the eyes and prevent glaucoma. Eggs are also a great source of zinc, which allows vitamin A to generate the melanin pigment which protects the eyes. Zinc can help to prevent impaired vision and macular degeneration.
Berries
Berries are a wonderful source of antioxidants, which help to eliminate free radicals from the body. Berries are also high in vitamin C, which can lower the risk of developing several eye-related diseases that can result in blindness. Raspberries and blueberries are high in lutein and vitamin A, which aids in inflammation. Adding berries to your diet can improve your night vision and blood circulation in your eyes.
Tomatoes
Tomatoes are high in lycopene, a carotenoid pigment (phytonutrient) that helps to protect your eyes against the damaging ultraviolet radiation from exposure to the sun. Lycopene also helps to prevent age-related eye degeneration which often leads to blindness in the elderly. Tomatoes also have high concentrations of vitamin A and vitamin C, which help to protect the cornea and can ward off many age-related eye diseases.
Almonds
These delicious nuts are a health addition to any diet, due to several nutritional properties. Almonds are high in vitamin E, which helps prevent oxidation in some parts of the eyes. They also contain omega-3 fatty acids, which help to protect vision and reduce pressure damage which can lead to glaucoma. Almonds also help to prevent vision loss by protecting the eyes against macular degeneration.
As with any healthy diet, a variety of nutritious fruits, vegetables and proteins is the best approach for your overall health.