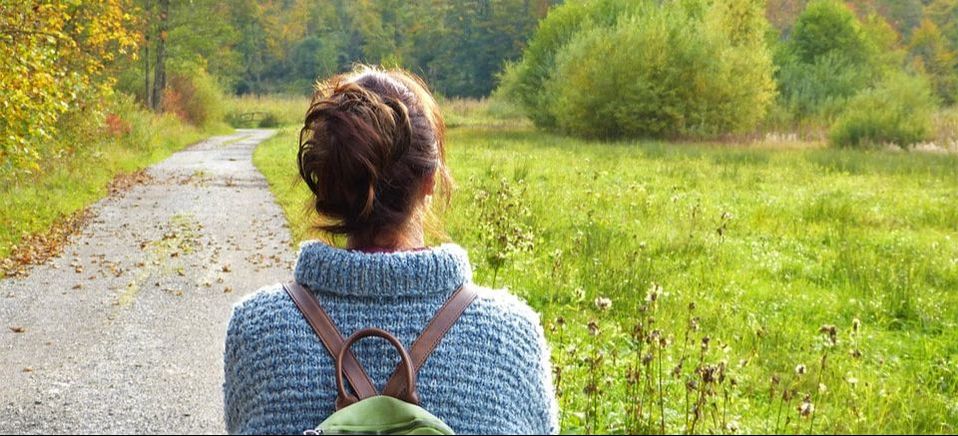 Now that spring has finally sprung, it's time to dust off your running shoes and start thinking about outdoor exercise. Did you know that taking your workout outside has many health benefits, in addition to a change of scenery and fresh air? These benefits include proven promotion of your mental health, improved oxygen levels and better blood flow, increased exposure to vitamin D, utilizing more muscle groups for exercise thus burning more calories, and, perhaps the most obvious, offers a change in pace from staring at the four walls inside a gym through a variety of outdoor options, making you more motivated to get moving!
Improve your mental health
Evidence is growing in support of a multitude of mental health benefits from what has been named green exercise, that is, exercise that takes place in a natural environment. Studies have proven that no matter what form of exercise you are doing, working out in green spaces decreases tension, feelings of anger and decreases the hormones related to stress response – cortisol and adrenalin.  You are also far less likely to be "plugged in" while outdoors, thus giving your brain a break from screen time. The visual landscape of the outdoors offers numerous distractions, keeping your mind off the daily grind and forcing you to be more present in the moment. Ever-changing terrains as you walk or run outdoors also force your mind to focus more on the task at hand and less on internal, mental stimuli.
Get more committed to exercise 
Studies show that changing your exercise routine on a regular basis keeps you more interested in your workout and increases your ability to lose weight. Exercising outside not only enables you to change your scenery every day but offers a wider variety of exercises. There are many things you can do outdoors this spring to move your body, such as:
Walking
Running or jogging
Hiking
Nordic pole walking
Outdoor yoga or other meditative activity
Rock climbing
Basketball, baseball, street hockey, tennis, volleyball or soccer
Circuit training
Canoeing or rowing
Swimming
Cycling
Stand-up paddle boarding
Horseback riding
Gardening
Blast more calories
Changing the terrain on which you workout can have a dramatic impact on the number of calories you burn in an hour. For example, according to the American Heart Association, a 150 pound person walking an average speed of 2 miles an hour, can burn around 240 calories. But if you take that walk onto a sandy surface, you more than double the effort required by your body, subsequently burning a lot more calories and utilizing new muscles. If you take that walk onto a cross-country style trail, you can burn around 400 calories in an hour. And should you have the energy for a mountainous trail instead, you can burn over 500 calories in an hour. Exercising on uneven terrain uses more lateral movements and activates stabilizer muscle groups throughout your core, knees and ankles. Most outdoor exercise options require better balance and coordination, thus utilizing different and additional muscles from indoor exercise.
Increase vitamin D absorption
You likely spend the majority of your time indoors and your exposure to vitamin D is limited. While you must be careful about sun exposure, vitamin D is essential to your overall health. A recent clinical review found that nearly 1 billion people world-wide are not getting enough of the sunshine vitamin. A deficiency in this vitamin has been linked to chronic disease, heart disease and many mental health ailments, most notably depression. Outdoor exercise in the spring and summer months help to boost your absorption of vitamin D naturally, but remember to take appropriate precautions based on the UV index. Brief flirtations with the sun are safe for most people but any prolonged exposure should involve sunscreen and a hat. Many companies manufacture workout clothing with UV-shielding fabrics, to keep you best protected while keeping you cool, as you sweat in the sun.
Reap the rewards of fresh air
When you are surrounded by trees, you are in the best place for truly fresh air. While you are engaging all your senses on a completely different level from being indoors, you are also absorbing all that pure oxygen from the surrounding greenery. Fresh air has many health benefits, aside from the obvious. An increased flow of oxygen helps with digestion and weight loss, helps to naturally lower blood pressure, increases serotonin levels (making you feel happier!), strengthens your immune system, sharpens your mind and increases concentration, helps to release airborne toxins from your lungs and ultimately cleans out your respiratory system, and naturally raises your energy level, providing more stamina for that outdoor workout!
Ideally, finding your balance between indoor and outdoor exercise is guaranteed to give you maximum health benefits, as it's not always realistic to attain green exercise. But by utilizing outdoor options more often, you are doing yourself a big favor by rejuvenating your overall health.