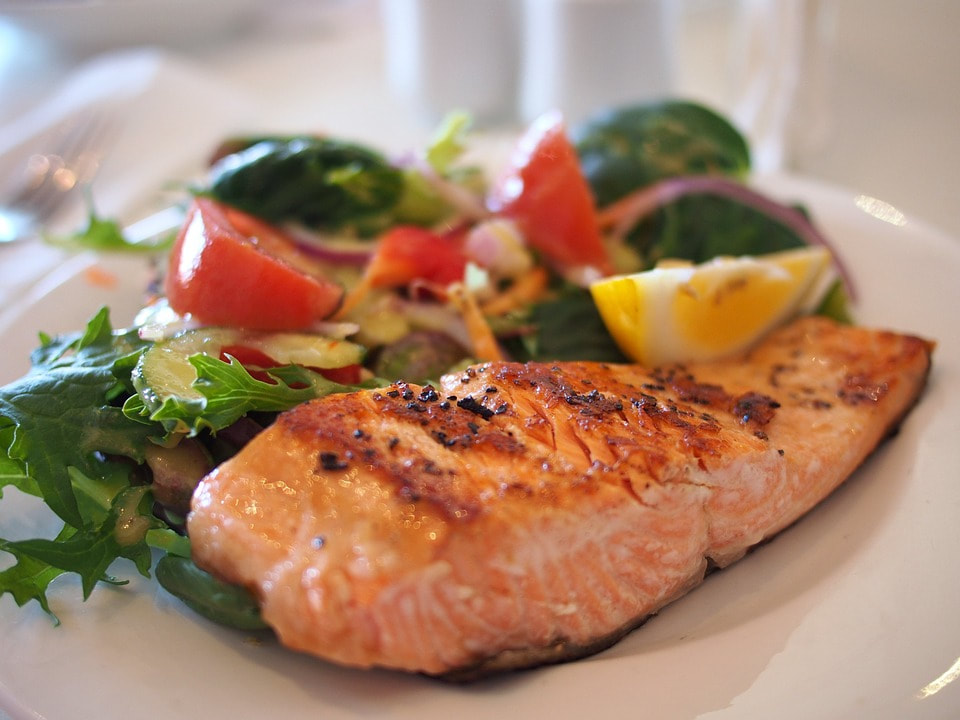 Collagen is so much more than just a beauty product. It is vital to our overall health, both inside and out. But what exactly is this wellness buzzword all about and how do we use collagen to boost our health regimen?
In the Midland Health blog post entitled Six Top Wellness Trends for 2018, we stated that collagen would emerge as a key ingredient to healing our digestive systems, particularly as its use in bone broth rose to popularity last year, and that there had been a recent 250% increase in demand for collagen-based wellness products.
So what exactly is collagen? How can you benefit from collagen and is it the right choice for you? How can you encourage collagen production in your body? If you are a vegetarian, can you still boost your body's collagen levels without consuming animal products? And why is vitamin C important in this process?
1) What is collagen?
Collagen is the structural protein in all connective tissues of the human body, such as muscles, bones, tendons and skin. Collagen makes up 70% of the protein in your skin and 90% of bone matrix proteins. Your body relies on collagen to stay strong and flexible.
Your body naturally produces collagen but after the age of 30, the body's production of this vital protein reduces dramatically. By the age of 50, the supply within the average, healthy human body can be depleted by as much as half. This is due to a number of factors, including sun exposure, high sugar intake, smoking and poor diet. When collagen is lacking, the body cannot rejuvenate as easily, preventing the body from fighting off illness, wear and tear, and subsequently, the signs of ageing are much more severe. It is very important to provide your body with the nutrients it requires to produce collagen.
2) What are the benefits?
An increasing body of research suggests that collagen has numerous health benefits, and not just for younger looking skin and longer nails. Collagen aids in joint health, heart health, bone regeneration, helps to regulate blood sugar, reduces hypertension, increases immunity to disease, aids in digestion, boosts metabolism and helps to ease aches and pains associated with wear and tear on the body. 
Doctors recommend collagen supplements for health conditions such as osteoarthritis, rheumatism, diabetes, to improve circulation, bone health and tendons, muscle repair, and even for sexual health and improved skin. Studies have shown that collagen significantly eases joint pain, particularly after exercise. 
However, if you are looking for a protein supplement, collagen alone is not going to help you. It is not a complete protein, because it only contains 8 out of 9 essential amino acids, and when taken excessively, it can cause digestive issues. It is important to recognize your individual requirements, to understand whether you need collagen for joint pain or a complete protein to help build lean muscle and recover well after working out.
3) What should you eat to boost your collagen production?
Bone broth is the richest source of collagen, because you are essentially eating collagen that has been cooked. Omega-3 rich foods contain essential amino acids and help to protect the fatty membrane that surrounds skin cells, thus supporting collagen production. These include salmon, tuna, grass-fed meat and fish oil. Dark, leafy-greens help to prevent the breakdown of collagen through rich antioxidants, as do a variety of berries. Red vegetables (such as tomatoes and red peppers), rich in lycopene, help to boost collagen production, and orange vegetables (such as carrots and sweet potatoes), rich in vitamin A, help to restore damaged collagen. You should also include garlic in your diet, as it is an excellent source of sulphur, which is an important part of collagen production.
4) Can Vegetarians benefit?
Early studies show that those who benefit most from collagen supplements are those who have little or no meat in their diet. There are plenty of vegetarian foods with collagen-boosting nutrients.
Initially, bone broth was the leading source for collagen in your diet. Sourced from meat, poultry and fish, the protein could be extracted during the soup-making process in the form of a gelatinous substance. That gelatin could then be used in other dishes, including many desserts.
Finding the best vegetarian food sources to support collagen production depends on their key nutrients. For example: foods rich in the amino acids proline, which makes up 23% of collagen (such as Swiss cheese and egg whites), lysine (an essential amino acid) and arginine (such as tofu, kidney beans, quinoa, tempeh) are a great source, as are foods containing copper trace minerals (such as kale, mushrooms, sesame seeds and cashews), zinc (such as pumpkin seeds, cooked chickpeas, wheat germ and cocoa powder) and vitamin C rich foods (see below).
5) Why is vitamin C important?
Vitamin C is essential for collagen production. Without it, your bones cannot properly make collagen or the required connective tissues within the body. Subsequently, your joints wear down as tendons weaken, without collagen replacement taking place.
The reason collagen aids in heart health is because arterial plaque requires vitamin C and the amino acids proline and lysine – the same two amino acids required for collagen. If your body is using these to make collagen, it decreases the amount available to form arterial plaque. Collagen also helps to provide elasticity to blood vessels, preventing hardening of the arteries. By supporting healthy collagen production, you are automatically supporting the health of your cardiovascular system.
The human body is not capable of producing vitamin C naturally and so you must rely on food sources and/or supplementation. Foods rich in vitamin C include broccoli, cauliflower, tomatoes, kale, green and red peppers, Brussel sprouts, kiwi and oranges, to name a few powerhouses.
Speak to your health care provider to determine whether collagen supplementation is right for you.