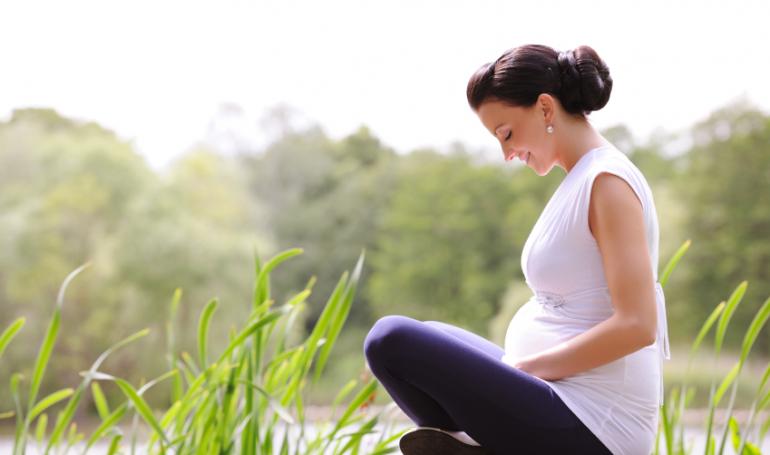 In today's world it's common for pregnant women to work up to the "last minute". While it's unlikely that regular workplace stresses like deadlines and sitting in traffic won't lead to pregnancy problems, serious types of stress during pregnancy may increase the chances of problems. So, let's not add to a pregnant co-workers stress by being a pest, trying to be funny, or just being inconsiderate.
10 Things a Pregnant Woman Does Not Need to Hear
 "Anything Yet?"  Everyone is on pins and needles as the due date gets closer and closer.  Chances are – if you haven't heard anything; there's nothing to share yet.  This is one of life's most joyous events – the parents will want to scream the news of their little bundle's arrival from the roof tops for all to hear and share in the excitement.  Be patient – you will hear the news when there's news to share; otherwise this is a constant reminder that she is still very pregnant.
"You look tired."  This is the biggest insult you can give a mom-to-be.  Bringing a new life into the world is a lot of hard work – there will be sleepless nights and flying hormones – no matter what the circumstance is; every mom-to-be needs to feel beautiful and like they have that pregnancy glow.
"What if your baby…" has Down's Syndrome? Is deaf?  Again, for 9 months expectant moms worry about the "what ifs" every second of everyday that they don't need anyone else adding to this enormous pressure.  No matter if there are any "what ifs" – just remember things happen for a reason and God doesn't give us anything more than we can handle.
"Your baby is going to be huge/tiny."  Moms have enough to worry about leading up to the birth that comments like this are just one more piece to the puzzle.  Regardless of size – moms want one thing – a healthy baby; end of story.
"You probably shouldn't eat that."  Early on when expectant moms meet with their doctor – they learn the do's and don'ts of what to eat.  They are well aware already – let her enjoy her cravings to the fullest!
"Enjoy your last few months of freedom."  Making the arrival of a new life is not a chore and is an exciting time in the parents-to-be life.  Negative comments about a mom's social life coming to an end should be avoided – – if anything a suggestion for a "babymoon" prior to baby's arrival should be made so mom and dad have a long weekend to kick back and relax the weeks leading up to baby.
  "I don't think you should…."  A mom-to-be's birth plan is her and dad's decision; let them make up their mind if an epidural is requested or water birth preferred.
"You really shouldn't …."  Pregnant women are not disabled and can still do many of the everyday tasks like – exercise, picking up a box, and going up/down a flight of stairs.
"You're Huge!"  Every mom-to-be knows they are getting bigger and bigger by the week growing a human in their uterus – – you wouldn't point a weight gain out if they weren't expecting; would you?
 "I Feel Pregnant, Too!"  Eating too much or being too full does not constitute as feeling pregnant – so unless you are; don't use the slogan.