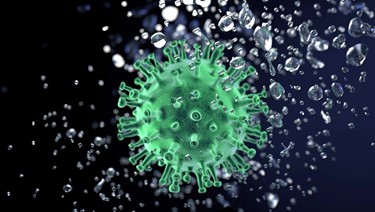 COVID-19 has taught us many things, from complex scientific breakthroughs to more simplistic life lessons. But it has also taught us about how we can better protect ourselves from other illnesses. These are lessons that we should now apply during the upcoming flu season.
The CDC reports that influenza is still the ninth leading cause of death in the United States. The flu should not take a back seat to COVID-19, especially when flu season is around the corner.
COVID-19 has taught us protective measures against the flu
Flu season typically begins around mid-October and can last until the following May. While protective measures against COVID-19 have dominated our thoughts for the past year and a half, it is time to use those same measures to protect ourselves from the flu.
Health experts implemented many measures, such as hand-washing, mask-wearing, social distancing and limitations on travel in order to protect us from contracting and spreading COVID-19. In turn, these measures have also protected us against the flu.
Flu activity throughout the 2020-2021 flu season was abnormally low. The U.S. reported significantly fewer illnesses from the flu, far less hospitalizations and fewer deaths in comparison to previous years. In fact, the number of flu-related hospitalizations was the lowest on record since this type of data collection began in 2005. The CDC believes that protective measures against COVID-19 were partially responsible.
COVID-19 has taught us to use reliable sources of information about the flu
Never has it been more challenging to find trusted information. With so many uncredited sources of information available to us, it can be easy to get led astray from scientific facts when it comes to matters of health. Be sure to educate yourself and those around you about the scientific facts of how a virus spreads and how you can best protect yourself against a virus. COVID-19 inspired far too many rumors and conspiracy theories. Some people project that same misinformed thinking on the flu virus. Always use verified sources for your information when it comes to your health and well-being.
COVID-19 has taught us that vaccines are the best protection against the flu
Experts agree that in addition to these protective measures, vaccination against COVID-19 is the best defense against the virus. The same is true for protection against influenza. Like the flu, COVID-19 continues to change with the new variant strains. Each year, we require a new flu shot to protect us against the current strains of flu. The same will be likely for the best protection against COVID-19.
COVID-19 has taught us that hospitals can become overwhelmed
When you get your flu shot, you are helping to ensure space remains in our hospitals for other illnesses, accidents and surgeries. COVID-19 took a devastating toll on the healthcare system, filling hospitals beyond capacity with patients. Now that Americans are getting vaccinated, the strain on the hospital system is reduced. The same is true during flu season. Statistics show that when more people get the flu shot, less people are hospitalized due to flu-related illnesses. Getting vaccinated against the flu prevents our healthcare system from becoming overwhelmed by a largely preventable virus.
COVID-19 has taught us to get the flu shot as soon as it becomes available
Get into the habit of getting immunized against viruses as soon as protection becomes available. We have already seen the demand outweigh the supply with COVID-19 vaccines in several States. Flu vaccines have had distribution issues in the past. Pharmacies, corporations, schools and many other stakeholders will be booking flu clinics in the coming weeks. Don't be left without protection as Americans realize the renewed importance of getting the flu shot this year. Get your flu shot as soon as it becomes available to you.
History is our best teacher. Take note of these lessons learned from the COVID-19 pandemic and use them going forward to best protect yourself against the flu virus.