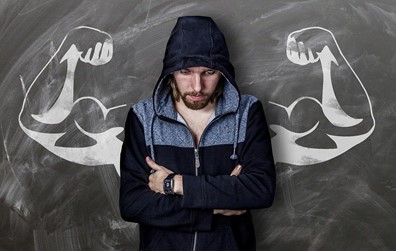 COVID-resistant super humans are indeed real. While they are only a very small sample of the population, at least so far, their immune responses to the coronavirus are providing hope to scientists. These super resisters are leading the way to new ideas for treating and possibly preventing COVID-19.
COVID Immunity
So how can anyone be immune to a virus that has killed over four and a half million people worldwide?
Several scientific studies are underway right now, analyzing the immune systems of people who have what scientists are calling "hybrid immunity" to COVID-19. These are people who have already been infected with the novel coronavirus but have since been immunized with mRNA vaccines. Some people who fall into this category have shown a particularly strong immune response against the coronavirus that causes COVID-19. Their bodies generate very high levels of antibodies with strong capabilities to fight off all currently circulating variants of the virus. These studies are leading the way to future vaccines that could provide immunity against all future variants. While these studies suggest people would have had to already been infected with COVID-19 in order to gain this hybrid immunity, immunologists are also researching the antibody evolution in patients who have not yet had the virus but have received the mRNA vaccines. Immunologists state that while this evolution is faster in patients who have already had the virus, a third vaccine may be the key to boosting people toward this antibody evolution more quickly.
COVID Resistance
Scientist Mayana Zatz, Director of the Human Genome Research Center at the University of Sao Paulo in Brazil, has studied 100 couples where one person was infected with COVID-19 while their partner, despite being fully exposed to the virus, remained uninfected. Zatz is looking for gene mutations that regulate the immune response to the coronavirus. Since word has spread about her study, Zatz says she has received thousands of e-mails suggesting this same couples scenario is much more common than she imagined.
Zatz's research is one element of work being done by a network of scientists trying to identify these super resisters, ultimately leading to new treatments for COVID-19 and a deeper understanding of resistance against viruses in general. A team of scientists in New York were among the first to report finding genes that could potentially be resistant to COVID-19. These scientists used CRISPR technology (Clustered Regularly Interspaced Short Palindromic Repeats – a technology used to find a specific part of DNA inside a cell with an aim to alter that part of the DNA) to disable all of the 20,000 human genes in lung cells and then exposed them to the novel coronavirus. Most of the cells died within days but those that survived were further studied for a gene mutation that could be significant to the study of virus resistance. The hope is that gene mutations necessary for immunity against COVID-19 can be replicated through drug therapies or used in research for vaccine booster development.
Virus Resistance
In 1996, an immunologist discovered a genetic mutation in one of his patients that prevented HIV from binding to the surface of white blood cells. This extremely rare mutation led scientists to develop an anti-retroviral drug that mimicked the effect of this genetic mutation. Since then, this drug has been a critical part of the fight against HIV and has inspired an entirely new area of medical research using a super resistant patient.
Continuing Research on COVID Resistance
Some researchers have identified an association between type O and rhesus negative blood groups and a lower risk of contracting the coronavirus. Several published scientific papers have suggested that people with certain blood types can have naturally acquired antibodies that provide immunity against the coronavirus, but the exact nature of these links has yet to be confirmed.
Can We All Become COVID-Resistant Super Humans?
While many of these ideas and studies are relatively new, they are igniting excitement among the scientific community. Research continues into new ways to treat and prevent COVID-19. Booster vaccines seem to be the next step for further protection against current and future variants of the virus. Only time will tell what prevention may come next, but the possibility of a population of COVID-resistant super humans may be within our reach.