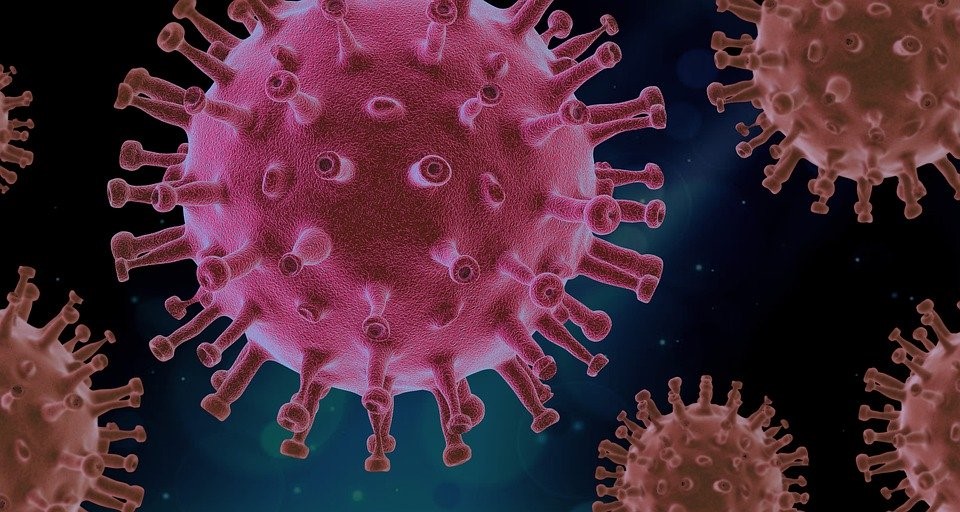 As the United States re-opens many areas of the economy, the need for accurate COVID-19 testing is more critical than ever. The virus continues to significantly impact daily operations for many companies. Both employers and their employees need to know that their health and safety is being considered as American returns to work. Accurate and reliable testing is the key to a safe return.
Confusion over Covid-19 Test Results
It was recently revealed that the CDC was combining both viral and antibody test results when providing metrics to the public. Many States have used these inaccurate test results to determine whether or not to reopen their economies.
Testing for the active virus versus testing for antibodies to the virus are very different tests. Viral tests use a nasal or saliva test to detect coronavirus infection. Antibody testing uses blood sampling to determine whether someone has previously had the infection.
Antibody testing is used on the general population, and therefore will have a lower number of positive test results, whereas virus testing is performed on those who currently display symptoms. Combining the data from both tests drives down the number of reported positive cases, misrepresents how many infection tests are being conducted and clouds the ability to understand the overall status of the virus. This leads to misrepresentation by the media to the general public as well.
Covid-19 Symptom Screening
Whether you might have COVID-19 starts with your own symptom and temperature screening. The CDC recommends you self-assess by using the following symptom list:
Fever or chills
Cough
Shortness of breath or difficulty breathing
Fatigue
Muscle or body aches
Headache
New loss of taste or smell
Sore throat
Congestion or runny nose
Nausea or vomiting
Diarrhea
Older adults and those with underlying health conditions are at increased risk
Remember that symptoms can take anywhere from 2-14 days to appear, once you have come into contact with someone who has the virus. If you think you have been in contact with an infected person, you should be tested immediately. If you have traveled outside of the United States, you should be self-quarantining for 14 days upon your return home.
Temperature Screening
Fever is a key coronavirus symptom and so many businesses are taking temperature readings of all employees before they enter the workplace. Temperature screenings are an optional testing method to try and prevent the spread of coronavirus in the workplace. These screenings should take place in a private area, so that results are known only to the tester and the recipient, and should be performed at a distance of 6 feet. Some companies opt to perform this test as the employee drives into the parking lot of their workplace, before they leave their car.
A fever is a temperature of 100.4*F or higher. Asymptomatic individuals can pass through these screenings and still be carrying the virus, however, temperature checks are a simple way to reduce the risk of COVID-19 in the workplace.
Different Types of Coronavirus Testing
The most effective test to determine an active case of COVID-19 is the nasal swab test. A long swab with a very soft end is inserted up into the nose to collect cells and fluids from along the entire nasal passage, from the base of the nose to the back of the throat. This is called nucleic acid testing, considered to be the gold standard of coronavirus testing. There are also saliva tests available, administered by taking cell samples from inside the cheek. And a third option is antigen testing which looks for viral proteins that make up antibodies. While antigen testing is much faster than nucleic acid testing, it is less sensitive. A negative antigen test must still be confirmed by a nucleic acid test.
Antibody Testing
Antibodies are proteins that your body builds in the bloodstream to fight off infection and ultimately provide immunity to viruses. They are the body's way of remembering how it responded to an infection so that it can react in the same way again, should the infection return. When you receive a flu vaccine, the body reacts in the same way, creating antibodies to the flu virus. Antibodies are disease specific. 
Antibody testing is a blood test, screening for antibodies in the bloodstream. This testing is administered via a blood test or finger prick-style test. The blood is tested for two types of antibodies – those which develop early in an infection, called IgM antibodies, and those which develop after you have recovered, called IgG antibodies. The current antibody testing cannot yet detect whether you are immune to COVID-19 because more research is required to determine how long these antibodies will provide protection.
One of the complicated elements of COVID-19 is that not everyone who carries the virus displays symptoms. Antibody testing will provide a better representation of how prevalent the virus has been. Once scientists determine who has had the virus, they will have a clearer picture of how severe the illness is, how the virus spreads and who might be immune to the virus. Herd immunity can occur when a significant portion of the population in any given area have enough antibodies to protect those who have not yet had the virus.
Midland Health Testing Services
Midland Health is on the front lines of the COVID-19 response through comprehensive health screenings and testing services. We are providing on-site health screenings and employee temperature checks, for small or large companies, anywhere in the United States. Midland Health is now offering COVID-19 virus testing, with nasal swab results back in just 48-72 hours, as well as COVID-19 antibody testing.
Wherever you are in the United States, Midland Health can provide on-site health professionals to help keep your workplace safe and operational. Our comprehensive employee health screenings are flexible and personalized to work for you.