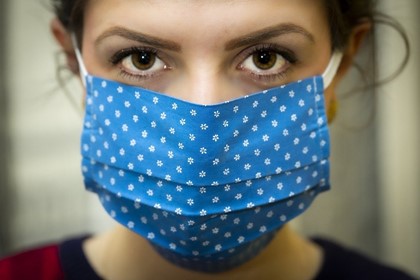 While COVID-19 continues to spread throughout the world, so does misinformation about this coronavirus. Many people continue to perpetuate myths about COVID-19 which can further propel the virus out into the population.
Wearing a mask, practicing social distancing and hand washing remain the most important ways in which you can protect yourself against this virus. Educating yourself about the facts of this coronavirus is equally important.
The following are 5 of the most commonly spread myths about COVID-19:
"I have no symptoms of COVID-19, so I'm not sick."
One of the most dangerous things about this virus is the fact that you can be infected and not know it. Patients who show symptoms of the coronavirus are just as likely to spread infection as those who do not display symptoms but still carry the virus. This is why adhering to the advice of experts, including hand washing, wearing masks and social distancing, is so important. And why COVID-19 testing is also vital to controlling the spread of the virus.
It is also important to note the difference between asymptomatic and presymptomatic. Asymptomatic refers to a person who carries the virus but never shows any virus symptoms. Presymptomatic refers to a person who carries the virus but has yet to show symptoms. The incubation period – the time between exposure and symptom onset – is typically 5-6 days for COVID-19 but can be up to 14 days. During this time, a person can transmit the virus before they show symptoms themselves.
"I have coronavirus antibodies, so I'm immune to COVID-19."
It is important to understand that having coronavirus antibodies does not equal immunity to the virus. Some people continue to have virus particulates in their system after the symptoms of the virus are gone. While patients do appear to develop an immune response, there have been a handful of cases in which patients have contracted COVID-19 more than once. In the first documented case, a 33-year old man was treated for the virus in Hong Kong in March and then tested positive for the virus again 5 months later, after returning from a trip to Europe. He was asymptomatic the second time.  Researchers say the virus was a different strain the second time round and that even though he showed no symptoms, his body displayed an antibody response.
"COVID-19 is just like the flu."
COVID-19 and the flu are not one and the same. Both viruses have many similarities: Both attack your respiratory system and present similar symptoms. Both viruses are spread through respiratory droplets and through contact. But COVID-19 can be a much more severe illness and mortality rates are higher for COVID-19 than for seasonal influenza. According to the World Health Organization, the number of reported deaths divided by the reported number of cases is between 3-4%, while the number of reported deaths divided by the number of infections is lower. In the United States, the fatality rate is around 6%. For seasonal influenza, the mortality rate is typically well below 0.1%. The flu virus also has a shorter time span from the point of infection to the appearance of symptoms and can spread faster than COVID-19.  The most notable difference between the two viruses is the fact that there is an available, annual flu vaccine, therefore flu prevention is available. There has yet to be a vaccine for COVID-19.
"My child can't catch COVID-19."
One of the greatest misconceptions about this virus is that only the elderly are susceptible. This is simply not true. While those with underlying health conditions and who are immunocompromised are at a higher risk, that is not limited to the ageing population. While most cases of COVID-19 have been in adults, children are not immune to the virus. Initial research shows that children are just as likely to contract the coronavirus but with less severe symptoms.
However, some children and adolescents have been affected by a multisystem inflammatory syndrome (MIS-C) after having contracted COVID-19. This condition, similar in features to Kawasaki Disease and Toxic Shock Syndrome, causes inflammation of different parts of the body (the heart, lungs, kidneys, brain, skin, eyes and gastrointestinal organs). The cause of MIS-C remains unknown, however, there are many global cases in children that are connected to COVID-19.
"Herd immunity will save us from this coronavirus pandemic."
Research is showing that the idea of herd immunity is not likely to eliminate COVID-19 and could take years to achieve on a global scale. Achieving herd immunity means that the majority of a population is immune to an infectious disease and therefore provides indirect protection for those who are not immune. Typically, herd immunity against an infection needs to be between 70%-90% of the population. Experts say we are still a long way short of even the minimum 70% mark. Current studies estimate that only 5%-10% of the United States' population has recovered from a COVID-19 infection. This means that 9 in 10 Americans are not yet immune to COVID-19 and are therefore at risk for contracting the virus. Medical experts agree that only a vaccine would offer true herd immunity at this point.
Take the time to educate yourself about the facts of COVID-19. Help to dispel myths surrounding the pandemic. Knowing the facts can help save your own life and help to protect those around you.