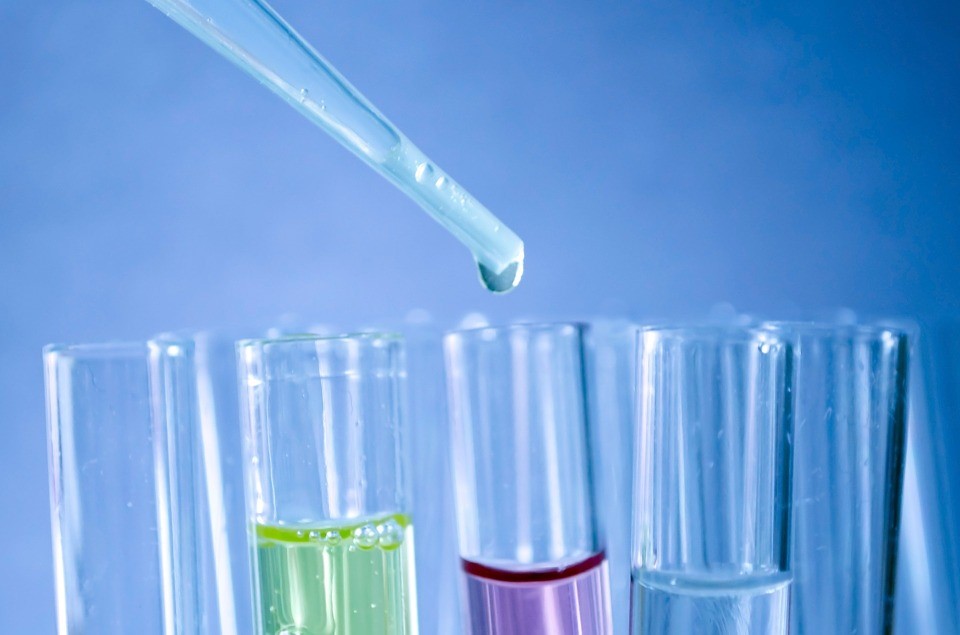 Sally, who works third shift in a mail room, snorts two lines of cocaine with her boyfriend at 7 p.m., four hours before she starts work at 11.
She knows her company has been doing random drug testing for several months. Just in case she's called to provide a urine sample, Sally plays it safe. She drinks almost a gallon of water from 7 until 10.That way, the cocaine won't show up during a drug test because she's diluting her urine. At least that's what her boyfriend told her.
Sorry, Sally. Your boyfriend doesn't know the facts.
That might have worked 15 years ago, but today's sophisticated testing methods make it more difficult than ever for employees to cheat on drug tests.
With marijuana legal in at least a dozen states in the U.S. and a skyrocketing opioid epidemic, companies have more reason than ever to drug test employees.
Why test? To identify impaired workers, reduce on-the-job accidents, see lower health insurance premiums and reduce employee absenteeism.
Urine, the most common sample type used for drug testing, can screen for amphetamines or methamphetamines, cocaine, marijuana, opiates like oxycodone or heroin, nicotine and alcohol. It can discover drug residues that remain in the body long after the effects of a drug have worn off.
It's also one of the easiest samples to obtain from employees because you don't need medical equipment. A trained drug testing technician, however, can eliminate many problems and practically ensure that employees can't cheat.
5 Ways Employees Try to Trick Urine Tests
Drug users have devised many ways to trick the urine test results. Here are the five most common:
Diluted samples.


Like Sally, they might drink large amounts of water before testing or even add water to the urine sample before submitting it. However, laboratories can detect watered down samples and the employee will likely be asked to retake the test.

Tampered samples.


Employees might try to use a sample after adding household chemicals or other substances. Some additives can be easily detected, such as bleach and salt. But others, such as eye drops and isopropanol, are not as easy to detect in some labs.

Substituted samples.


They may try to submit synthetic urine or urine that has been supplied by another person. Synthetic urine is a substance that imitates real urine. Often sold as a powder, synthetic urine is mixed with water to provide a substance that looks like pee. Kits are sold online and some even come with heating pads to keep the temperature between 32° and 38°. As strange as it sounds, employees aren't beyond submitting dog urine, which labs can detect quickly.

Delayed testing.


Employees might try to delay their test so they give the drugs time to leave their system. The length of time required can depend on the type of drug used as well as the employee's height, weight, age, etc. For whatever reason, many employers overlook an employee's excuses to delay the drug test for as long as possible.

Detoxification methods.


Attempts to cheat urinalysis have included "home remedies" to reduce the presence of drugs in the system, such as eating fiber, ingesting certain herbs, drinking detox teas and using other diuretics to flush out toxins. Some companies even sell products to "clean" a drug-user's urine sample. But most labs con now detect this.
How to Outsmart the Urine Test Cheaters
Despite those tricks, testing labs have become better at catching them. Here are some ways companies can help discourage or prevent employees from cheating when asked to provide a urine sample.
Use random drug testing.
It's your greatest defense against cheating. Knowing that random screening can occur at any given time can be enough of a deterrent and may make employees think twice. But you must be consistent. You can't randomly test some employees, like front-line workers, and not others like supervisors.
Have a clear, well-defined drug testing policy.
Kathryn J. Russo, who has spent many years advising companies about the biggest mistakes in drug and alcohol testing, says a drug testing policy is a best practice in all states. "In the policy, the employer should put applicants and employees on notice as to the types of testing that will be required, the types of conduct that are prohibited, and the disciplinary consequences for refusing to test and testing positive, among other things," she says. "Doing so helps enormously in the event that there is litigation involving a drug or alcohol test result."
Use an on-site drug testing clinic.
Its many security measures and trained technicians ensure the most accurate results possible. An onsite testing clinic also eliminates the time the employee would spend traveling from the workplace to a clinic to be tested.
Through its affiliation with EMSI, Midland Health's on-site drug testing offers complete non-DOT and DOT-regulated alcohol and drug testing collection services for pre-employment, random, return to duty, follow-up, reasonable cause, reasonable suspicion and post-accident drug testing. It collects urine, blood, hair and oral fluid samples.
Close off your workplace.
Prevent outsiders from coming into your place of business while samples are being collected. This eliminates confusion and prevents samples from being compromised.
Check employee IDs
Check all IDs for all employees as they participate in the drug testing process. Tell them to empty their pockets and leave purses in a secure area so they can't conceal contaminants or substitute urine samples.
Remove all your trash cans from the collection area.
Shut off access to water.
To prevent a watered down sample, companies often shut off the access to faucets during the testing clinic. They also add dye to the toilet water just in case employees are tempted to mix it with their urine sample.
Instruct all employees to wash their hands, both before and after giving urine samples, to help prevent tampering.
Workplace Drug Use Increasing
If you're on the fence about whether to start a drug testing program, consider this.
Quest Diagnostics, the world's leading provider of diagnostic information, published a report about the number of positive utinr test results from 2015 to 2017. Of more 10 million results, five major U.S. industry sectors saw double-digit increases: retail, transportation, warehousing, finance and insurance, and wholesale trade.
Most employees tested positive for marijuana.
Some experts attribute the increase to the legalization of marijuana and the relaxed drug policies among companies that can't find enough employees.
To make sure your company complies with all testing regulations, check the laws in your state before creating your program.
Midland Health's paramedical division provides in home or office services for insurance company medical requirements, including drug testing services. Contact Midland Health for a quote on a drug-testing plan.