On Site Paramedical Services
Midland Health's paramedical division provides in home or office services for insurance company medical requirements.

​We are affiliated with:
With personal service and advanced software solutions, Midland Health is a leader in the paramedical industry providing quality solutions in:
We are approved to bill and safely submit parameds for ANY life or health insurance company in the United States. We directly provide services in the state of Wisconsin and Rockford, Illinois but also have a nationwide network to take care of your client in other parts of the country which we can monitor and keep you informed.
High Touch Wellness
Program Results in 30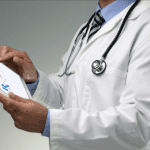 Midland Health is one of the nation's leading providers of on site wellness screenings, health coaching and 
flu shot programs
. 
Personalized Customer Service
We offer personalized service. That means we pick up the phone and actually talk to you! Yes, we have automated systems which you can use and order cases which electronically notifies you of examiner communications, scheduled date and completion but we also serve agents who need things done "yesterday". We make every possible effort to give good old fashioned personal customer service.
Call our office to get a user name and password to access our system, (800) 898-8211, or contact us for more information.